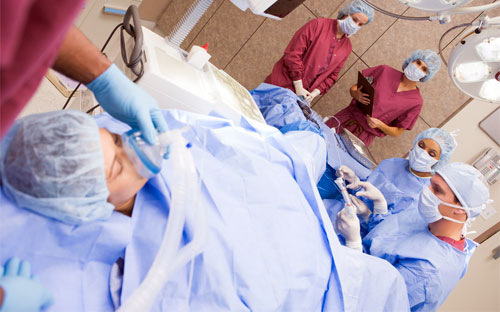 Bucharest, November 13, 2015/Independent Balkan News Agency
By Irina Stoica
A life-changing medical first is being celebrated in Bucharest. A two pound fetus (1,250 grams) went through a major surgery inside its mother's womb. The happy mother was released from hospital on yesterday, one week after the operation. A team of seven surgeons made this medical wonder possible. Without this revolutionary surgery the infant would have been born paralyzed.
The little girl was growing in her mother's womb with a serious spinal cord malformation. Spina bifida was the doctors' diagnosis. A split spine means an incomplete closing of the backbone and membranes around the spinal cord. Aș if the diagnosis wasn't in itself terrible news, the mother to be had to endure even more psychological trauma. "Everybody, in our neighborhood at least, made it very clear: there's nothing you can do about it until you give birth" the woman, only names as Maria, told the journalists.
Even though the family doesn't have a very good financial situation, they didn't accept the initial solutionsdoctors came up with: abortion or a whole series of operations the infant was to undergo after being born. In Bucharest, they found an alternative: in utero surgery. A first in Romania, but also the unborn baby's only chance for a normal life.
"It's a complicated intervention, especially for an anesthetist, as it requires careful monitoring of the mother both during and after the surgery. The first 48 h after the operation are the most critical period", according to Dr. Hadi Rahimian, who coordinated the intervention. Such surgeries are only being performed in USA and in 3 medical centers in Europe.
The mother and the unborn baby are both feeling fine and were released from hospital yesterday. Maria will bring to this world a very healthy baby in eight weeks' time. One baby out of 15 hundred is born with such a spinal cord malformation. Such an operation costs 38 thousand dollars in the United States. In Romania, it's the equivalent of two thousand euros.