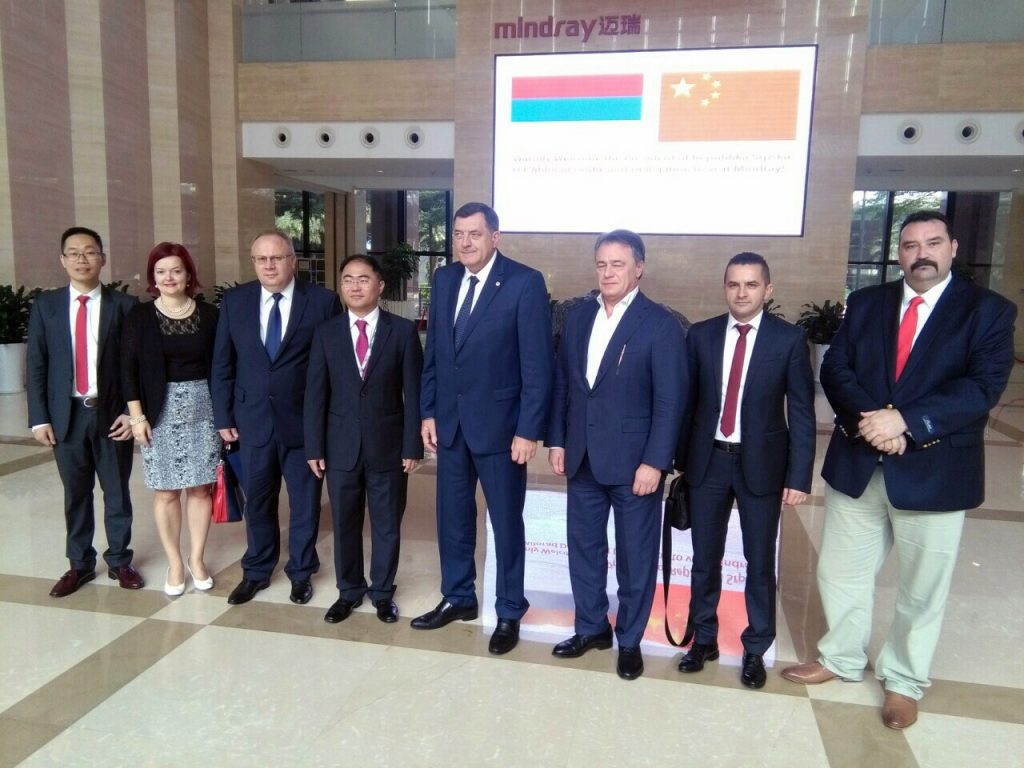 RS President Milorad Dodik, who lead the entity delegation to China, said on Tuesday that representatives of the "Mindray Medical Company" are interested in setting up a facility for the production of medical equipment in RS.
"We discussed the use of their equipment and I was gladdened by the possibility to set up a production facility in RS, which would be the best way to start our cooperation", Dodik said for RS media from Shenzhen.
He added that this is one of the largest world producers of medical equipment which competes with the best producers. Dodik also emphasized that RS needs quality equipment and that the whole delegation with the Minister of Health, Dragan Bogdanic, and his team, will be involved in seeking possible  ways to use this equipment.
According to Dodik, the delegation also discussed very favorable conditions, such as the financing by way of a leasing.
"This has already been done by some countries and it would be good for us to do the same, since equipment of such quality is used in Great Britain, the US, a significant number of EU countries such as Austria, Germany, Italy, but also in Serbia and Russia", Dodik said.
The RS Minister of Health and Social Welfare, Dragan Bogdanic, said that the meeting with representatives of the "Mindray Medical Company" was very successful and that they discussed the possibility of a future cooperation, with particular attention on their experience in control of expenses, primarily in hospitals.
"We agreed that a company delegation will visit RS as soon as possible to resume our talks about a factory for the production of medical equipment in RS, the installation of their equipment in our health facilities and the transfer of knowledge between ours and their doctors", Bogdanic said.
The president of the "Mindray Medical Company", David Yin, said that he would donate Srpska a defibrillator, an ECG machine and a monitor for a helicopter for medical evacuations of the RS Helicopter Service. He promised that company will make a program for RS to help it develop its health care system.