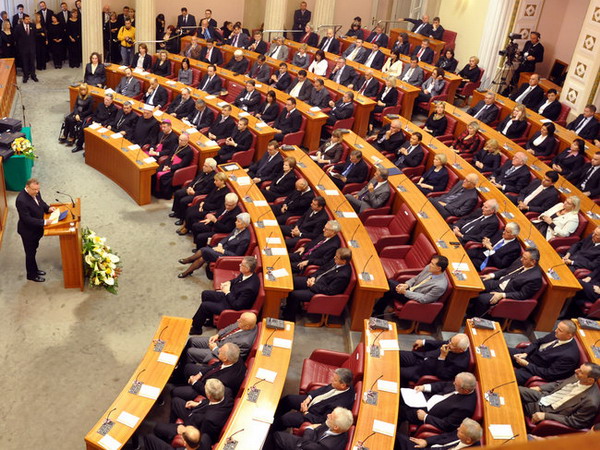 By Natasa Radic – Zagreb
Increasingly the mainstream Croatian media are speculating on the collapse of the ruling coalition led by the SDP (socialdemocrats) and key coalition partner HNS (centrist Croatian People's Party). For a long time there is the off the record debate about the growing dissatisfaction of HNS members, but only now the unofficial confirmation about it has emerged. Thus Jutarnji list daily newspaper announced that HNS prepares a document on future cooperation with the SDP and other partners in the coalition.
-Under the criteria that will be strictly defined in this document, HNS will not go in any negotiations with the SDP or with anyone else. And this means that the partners will have to discuss how it was previously done in the coalition, , for example, when Finance Minister Slavko Linic made decisions with which the coalition partners have not been familiar. That will not pass anymore, the relationship will have to change. HNS does not want to be in the coalition at any price, it does not intend to lose the political identity nor wants to be a political follower of SDP. Just recently, we were at the very bottom of popularity, but after we put an end to the Cacic case (former deputy prime minister now in jail because of the heavy traffic accident with casualties in HUngary) and opposed to the announcements on the introduction of property tax, the citizens immediately rewarded us and now we have the support that is twice bigger and at the moment is about six percent – said an unnamed source from the top of the HNS to Jutarnji List.
-The fact that in a number of issues we did not want to be the SDP's voting machinery has been recognized by the citizens as the ability to control our own policies, and for this we were rewarded with the more support – said the source within HNS.
He also stated that officials of HNS did not hide concern, as they put it, for the weak coalition potential of the SDP, and estimate that the Social Democrats could find themselves in a situation in which no one will want to cooperate with them. This was, they concluded, contributed mostly to the leading SDP politicians who did everything to disperse their potential partners.