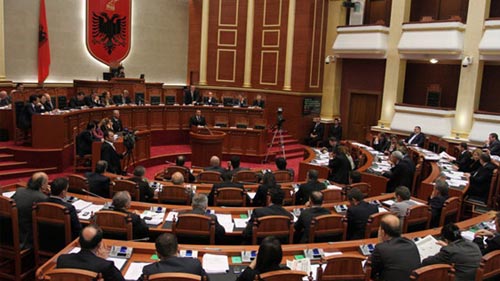 Skopje, July 8, 2013
Media in FYR Macedonia have written today that three MPs of the parliament of Albania are Macedonians, but they do not make this public.
According to these media, MPs Namik Dokle and Taulant Balla from the Socialist Party and former Minister of Education from the Democratic Party, Myqerem Tafaj are Macedonians.
"These MPs not only don't declare their pure Macedonian origins, but they do great damage to the interests of Macedonians in Albania. A good example for this is the current Minister of Education, Myqerem Tafaj", writes the newspaper.
On the other hand, according to the press in FYROM, the new Albanian parliament also has 6 Greek MPs.