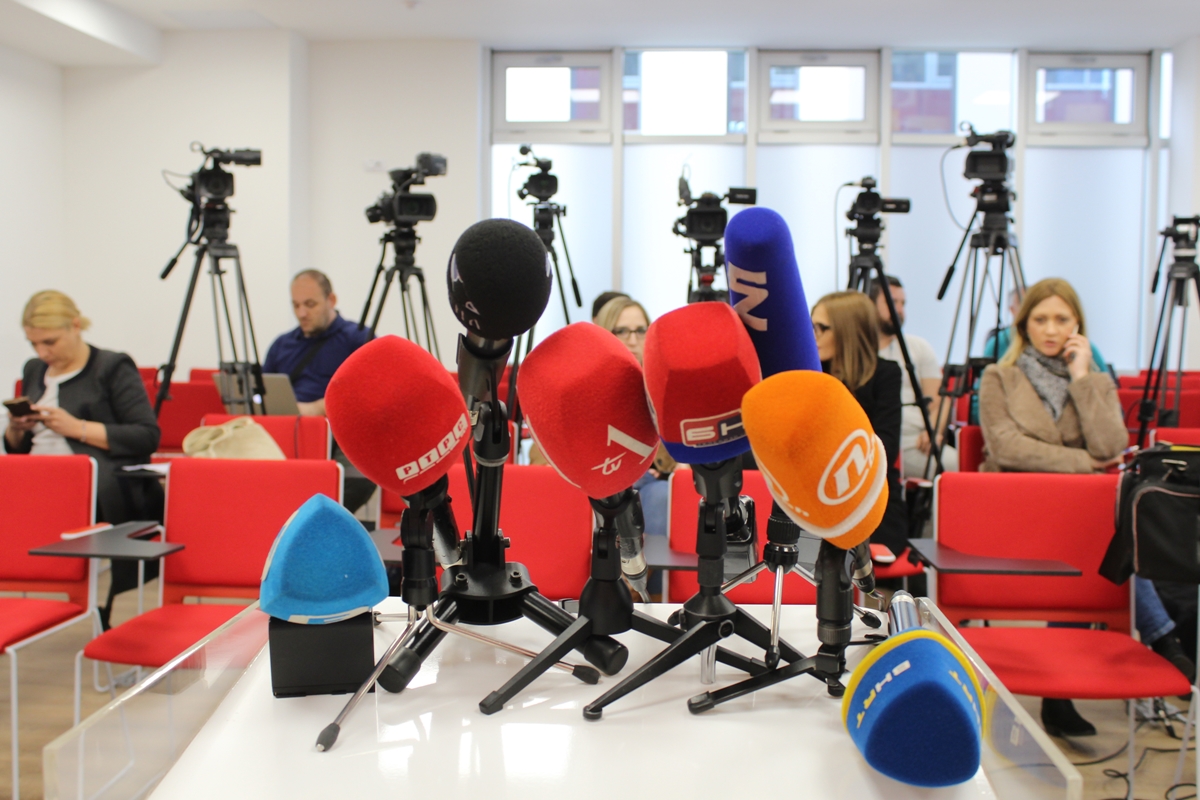 The information that was passed by Chairman and Serb member of the BiH Presidency Milorad Dodik, that the Intelligence and Security Agency /ISA/ has issued an order for monitoring certain media as part of the preparations to incriminate politically unfavourable people in Bosnia and Herzegovina triggered bitter reactions in BiH and Serbia.
The Steering Board of the Council for Press and Online Media in BiH expressed great concern over Dodik's allegations.
"On behalf of our members, we request an urgent investigation and verification of this information from the Prosecutor's Office of BiH, as well as a public statement of the ISA on the document and its alleged content. Even at this moment, when a statement on eavesdropping and the intent to place media under control for the purpose of political manipulation is still unproven, there is too much pressure and anxiety, not only on the pronounced media but also on the entire media community," the Council said. They stressed that media tapping and surveillance, with the intention of manipulating journalists, means a serious threat to the freedom of media coverage, the dulling of freedom of speech and the intimidation of journalists.
Republika Srpska President Željka Cvijanović said that eavesdropping undermines the trust in operations of the ISA.
Cvijanović said she disagrees with any measures that exceed the bounds of the law, such as writing and signing assorted orders to eavesdrop on political opponents, media representatives, and not on those who pose a serious security threat to citizens, property, constitutional order and everything else.
Cvijanović told reporters that media and politicians from structures other than the structure of OBA were not those who jeopardized or could jeopardize the whole country.
"There are many indications that we, namely, Republika Srpska institutions, have never received any relevant information, but we did receive other information pertaining to these activities," Cvijanović said.
In the initial statement, at a press conference in East Sarajevo a few days ago, Dodik stated that 05/1-4-1547/19 was a reference number of the document ordering the monitoring and steering of media in BiH.
He said the media outlets included Dnevni Avaz, Radio and Television of Republika Srpska, Dnevni List, Nacional, Večernje Novosti, Večernji List, Informer, and several web portals. The goal is to use media to demonise political opponents on the Bosniak and Croat side, as well as Republika Srpska as a whole.
"My responsibility comes down to the fact that this information is true because it quotes a reference number and it is true that it is said that a system of monitoring of these media outlets has to be created, which means rounding up minions-collaborators who will write as they are told," Dodik claimed.
Dodik warns that ISA is an estranged power centre under the direct influence of the Bosniak political structure headed by SDA leader Bakir Izetbegović.
According to him, it is ISA's duty to inform the BiH Presidency about everything, but that apparently everything is carried out selectively.
Dodik said there was a plan for ISA to prepare the incrimination of politically unfavourable people in BiH and deliver it to the "minion the BiH Prosecutor's Office", which is supposed to conduct investigations against various politicians, as it has done in the past./ibna