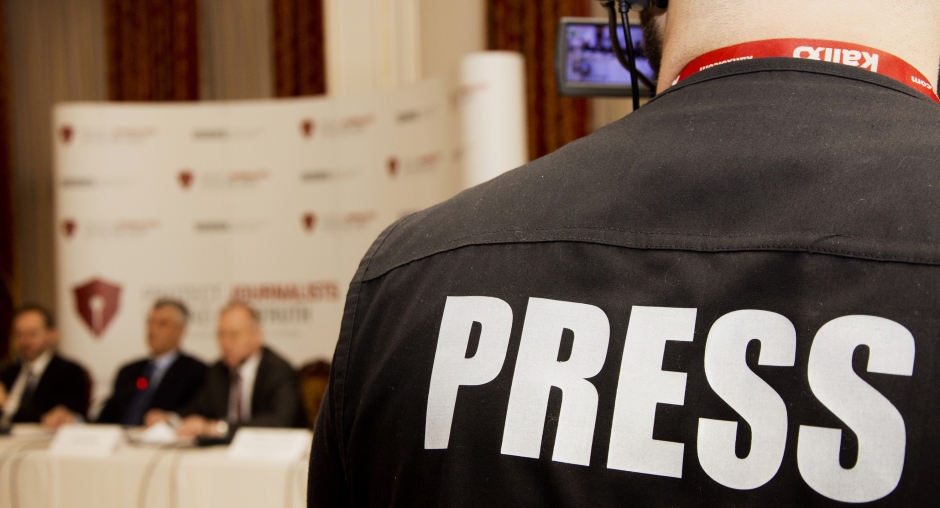 Media in Kosovo are under the constant pressure of politicians and businesses and they are not free to report on issues concerning organized crime and corruption.
These are the findings of BIRN report dubbed "Who sets the agenda on reporting organised crime and corruption?"
The report counts some of the main findings of the cases published by media in Kosovo.
"Media in Kosovo undergo daily pressure by politicians and businesses and this pressure aims at preventing media from reporting cases of organized crime or corruption. There are two types of pressure and the finding relates to external pressure which mainly relates to financial pressure", the report says.
The author of the report, Arben Qirezi says that Kosovo is a small market and the media cannot survive on sales, but they must also rely on adverts.
"Financial pressure mainly happens by conditioning the way the media reports and this makes the work of the independent media very hard, as they have to face pressure in the absence of funds", he says.
Representatives of journalists' associations in Kosovo say that the situation of the media continues to be difficult due to obstacles encountered in their daily work and the lack of transparency by government institutions.
According to Kosovo police, last year there were 28 cases of threats and physical aggressions against journalists. International organizations rank Kosovo among countries with partial freedom of media. /balkaneu.com/