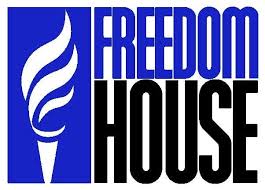 Sofia, June 23, 2015/ Independent Balkan News Agency
By Clive Leviev-Sawyer of The Sofia Globe
Freedom House's annual Press Freedom report again rates Bulgaria's media as only "partly free", while the report shows the press freedom situation in the country as little changed over the past 20 years.
In the rankings of European countries, Bulgaria was among a number of countries in the lower "partly free" group, although not the worst among EU countries, with Croatia, Albania and Greece – the latter having seen among the biggest declines in media freedom rankings – further down on the scale.
Bulgaria's global media freedom ranking, at 75th place, put in on a par with Antigua and Barbuda and with Benin.
The countries in Europe whose press were ranked as only partly free included, in descending order, Italy, Hungary, Bulgaria, Montenegro, Croatia, Serbia, Romania, Albania, Kosovo, Bosnia and Herzegovina, Greece, and Macedonia. At the bottom was Turkey, ranked as "not free".
Freedom of the Press 2015, the latest edition of an annual report published by Freedom House since 1980, found that global press freedom declined in 2014 to its lowest point in more than 10 years.
The rate of decline also accelerated drastically, with the global average score suffering its largest one-year drop in a decade.
The share of the world's population that enjoys a free press stood at 14 per cent, meaning only one in seven people live in countries where coverage of political news is robust, the safety of journalists is guaranteed, state intrusion in media affairs is minimal, and the press is not subject to onerous legal or economic pressures.
As regards Europe, Freedom House said that the region enjoys the highest level of press freedom, although the regional average score has registered the world's second-largest net decline over the past 10 years.
In Europe, Norway and Sweden were rated the world's top-performing countries.
Turkey's media environment deteriorated further as the government moved more aggressively to close the space for dissent through new legal measures and intimidation.
Notable declines also took place in Greece, Serbia, and Iceland.
In Hungary, which remains Partly Free, the administration of prime minister Viktor Orbán continued to exert pressure on media owners to influence coverage.
Freedom House said that Greece's score declined from 46 to 51 because of further government and partisan interference in the media, as seen in restrictive legislative changes to the broadcast market, the creation of a monopoly on digital transmissions through a flawed tender, and politically biased news coverage surrounding elections.
Greece experienced yet another year of political interference and lack of transparency at the new public broadcaster, New Hellenic Radio, Internet, and Television (NERIT), Freedom House said.
Changes to broadcasting legislation further barred the media market to new entrants, which are already constrained by the government's refusal to issue new licenses. Also in 2014, DIGEA, a company whose shareholders include major private channels, secured a monopoly on digital broadcast transmissions through a tailored competition.
Serbia's score declined from 37 to 40 due to increased government harassment of journalists and restrictions on their work, as well as a decrease in the diversity of media after the cancellation of major political talk shows.
Turkey's score declined from 62 to 65 due to a number of legislative changes and continuing state efforts to influence reporting through intimidation and economic incentives. New laws restricted the freedom of journalists to report on national security and empowered the intelligence service to access a wide range of information without oversight, while amendments to the internet law increased authorities' power to block online content.
A number of countries in the Western Balkans continued to exhibit a worrying pattern of press freedom violations in 2014, Freedom House said.
These media environments feature several common problems: the use of defamation and insult laws by politicians and business people to suppress critical reporting; pro-government bias at public broadcasters; editorial pressure from political leaders and private owners that leads to self-censorship; harassment, threats, and attacks on journalists that go unpunished; and opaque ownership structures.
Macedonia's score has declined 10 points in the past five years, making it the worst performer in the region. Several opposition-oriented outlets have been forced to close during this period, and journalist Tomislav Kezarovski remained in detention throughout 2014 on questionable charges that he revealed the identity of a protected witness in a murder case.
In Serbia during the year, the administration of prime minister Aleksandar Vučić sought to curb reporting on floods that hit the country in May and directed increasingly hostile rhetoric and harassment at independent journalists; such pressure allegedly motivated broadcasters to cancel major political talk shows.
Conditions in Montenegro have deteriorated since Milo Đukanović returned to the premiership in 2012, with independent outlets such as Vjesti, Dan, and the Monitor suffering lawsuits, unprosecuted physical attacks, and hostile government rhetoric, Freedom House said.