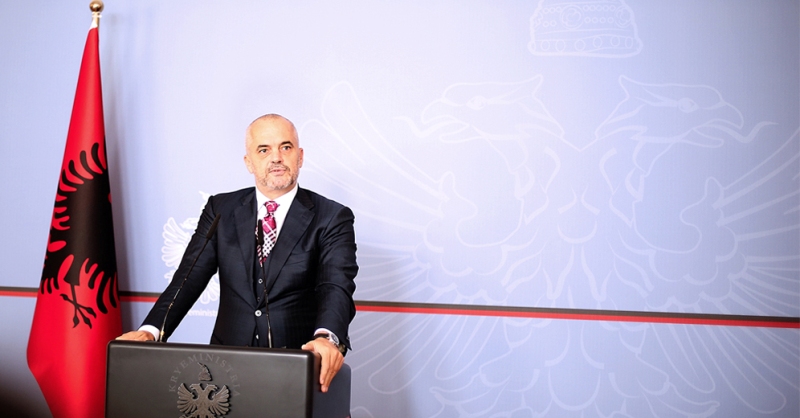 Tirana, October 22, 2014/Independent Balkan News Agency
In a press statement issued today, the prime minister of Albania, Edi Rama, said that a big operation, as big as the one in Lazarat against narcotics, will soon be launched in order to catch all those who steal electricity.
"Today, we have finalized an operational plan with a number of institutions, which will be led by CEZ Distribution company and State Police. It's an operation where every thief of electricity will face the law", said Rama.
The head of the government said that energy is a product which is costing more and more and which is a burden for household pockets.
He has considered electricity thieves as common enemies of the Albanian people, Albania and the common future. Rama said that everything will start with plants and large businesses that pay as much as households do. "They have five days to obey the law before police forces march toward them like they did in Lazarat not to stop until these thieves are brought to justice", said Rama.
The head of the government said that electricity price will not increase and that authorities will only remove the protective threshold, behind which all the thieves of electricity hide. /ibna/