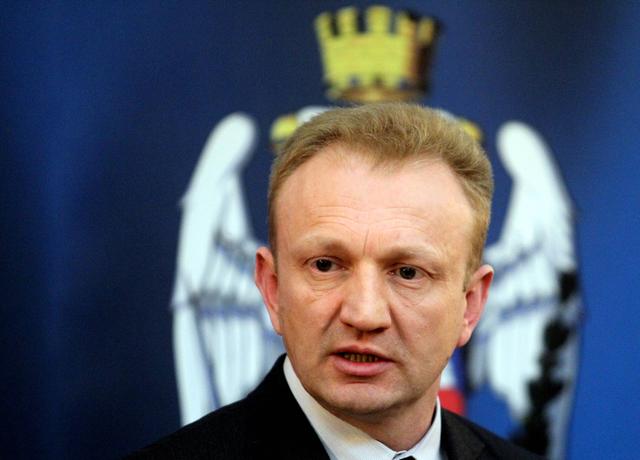 By Miloš Mitrović – Belgrade
Nebojša Ćeran, former head of "Kolubara" lignite mine who is now director of Belgrade's public transport enterprise, was arrested due to alleged embezzlement with regard to land expropriation during his previous engagement. Five other "Kolubara" former managers, Ćeran`s aids, were also arrested on Monday.
Current "Kolubara" management supported police action; in January, this state-owned company delivered all the documents in connection with wrongdoing to Anti-Corruption Office of the Government, it was stated in press release. "The institutions of the government are doing their job responsibly and scrupulously".
Ćeran and his associates are suspected for helping businessman Radosav Savatijević Kene – by unlawful expropriation – to "obtain an unlawful material benefit which is currently in excess of one million euros", Serbian police director Milorad Veljović said at the press conference. Savatijević was also put under arrest on Monday.
The arrests came a day after the ruling Serbian Progressive Party (SNS) announced that it would seek the change of City authority in Belgrade. On Sunday, SNS high official and Serbian Parliament Speaker Nebojša Stefanović said that the current City Council "does not have a vision to transform Belgrade into metropolis".
SNS also indirectly accused mayor Dragan Đilas, leader of Democratic party (DS) for wrongdoing, especially in transport sector. Đilas responded by accusing the government for "imposing the dictatorship". On Monday, Đilas said that the arrest of Ćeran was both "meaningless" and "politically motivated".
Nevertheless, Milorad Veljović dismissed Đilas's comments. "There's no need anyone to teach us a lesson whether the action was meaningless", Veljović said adding that "politics cannot influence the Criminal Police Directorate". He stressed that the investigation about the "Kolubara" land expropriation lasted one year.
In total, more than 800 households in Vreoci were expropriated in 2010.
In January, Serbian Deputy Prime Minister Aleksandar Vučić, who is in charge for anti-corruption fight, said  that the former "Kolubara" managers headed by Ćeran, paid EUR 1.2  million to Savatijević for the expropriation of the company realty in Vreoci village. Vučić said that the realty was not "designed for eviction".
Aleksandar Vučić is also SNS leader. Earlier this month, Vučić said that Belgrade`s mayor Dragan Đilas "is one of the biggest tycoons in Serbia"; "everything will be investigated with regard to his majesty Dragan Đilas", Vučić said.