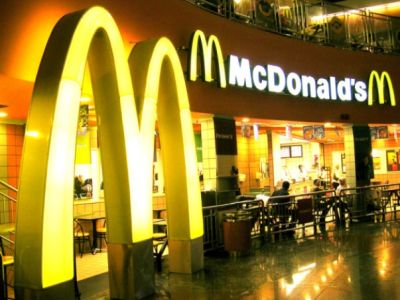 Banja Luka, February 17, 2015/ Independent Balkan News Agency
By Mladen Dragojlovic
The only McDonald's restaurant in Republic of Srpska, in Banja Luka main pedestrian street, closed its door on Monday, leaving 32 employees without a job.
The McDonald's franchise owner for Republic of Srpska (RS), company "Dreamfoods restaurants", announced a month ago that this will happen in the middle of February. The company also announced that it will consider other locations for same business in RS in the future in order to promote the brand name in this part of BiH. As they said, employees will be paid in accordance with laws and without any problems.
Unofficially, Banja Luka's McDonald's  closed because of high prices of popular food, which were not in accordance with the financial situation of the majority of citizens. This restaurant, which opened in October 2012, at first was a popular place for young people, but lately it had les and les customers. The management tried to increase the revenue and popularity of this place by many prize contests but it wasn't successful. One of the last activities in the restaurant was the organizing of children's birthdays, but it was not enough to put it back on the line of popular places.
Banja Luka citizens had different reactions on the departure of McDonald's. Some of them think that it is bad that city will lose one of the most popular brands in the world.
"Simply put, their food was inappropriately priced for local citizens. A small ham or cheeseburger with all additions for eight BAM (about four euro) is too much for people in this country. Also, we don't have habit to eat that kind of food; our traditional food is kebabs", said one citizen in the front of restaurant.
On the other side, some citizens think that McDonald's were never welcome in Banja Luka. It is, as some of them said, US food and it had to stay there. This restaurant for them was the symbol of US lifestyle.
"Banja Luka is recognisable in the world by its own kebab making style. Some of the tourists might have gone in McDonald's, but all of them tried our kebab. They are coming to see our tradition and McDonald's was just a restaurant, nothing special, said one of McDonald's opponents.
Before opening in October 2012, McDonald's renovated one building downtown Banja Luka and invested over 1.3 million euro. For the first 50 job openings in the restaurant they had over 600 applications. It was expensive, but most of the parents didn't want to refuse their children a taste of the famous hamburger. But economic crisis in BiH caused the closure of many restaurants and other catering places for the same reason. McDonald's is just one of them.