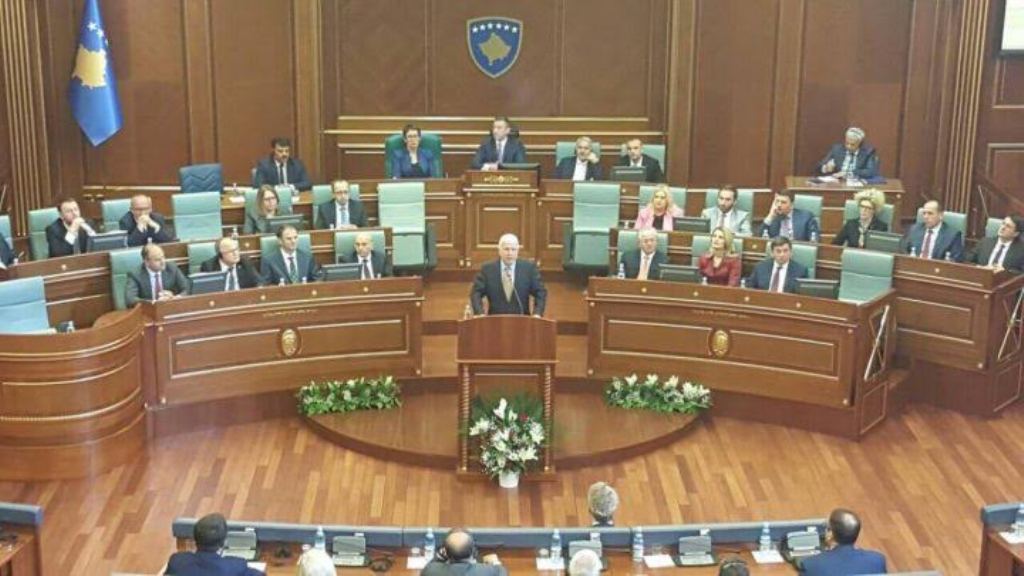 The US senator, John McCain has arrived for a visit to Pristina. Initially, he was received by the speaker of the Parliament of Kosovo, Kadri Veseli.
Then, he addressed a speech to MPs, who gathered today in a solemn session in honor of the US senator. In his speech before MPs, Mr. McCain said that reconciliation liberates people and nations.
Convinced that stability in the region depends on the dialogue between Kosovo and Serbia in Brussels, McCain mentioned the relations between the US and Vietnam to show that reconciliation is possible.
"I am aware of the pain that is caused by war. I know that reconciliation is hard, but I also know that it can liberate people and nations. In this long path of reconciliation, America and I will be with you, McCain said.
McCain said that dialogue in Brussels is vital for the European future of Kosovo and Serbia.
"My advice for you is the same as the one that I gave to the Serb President: advancement of dialogue is in the best interest of Kosovars and Serbs and it is vital for the European future of Kosovo and Serbia and for the stability of Southeast Europe", the US senator told MPs. /balkaneu.com/