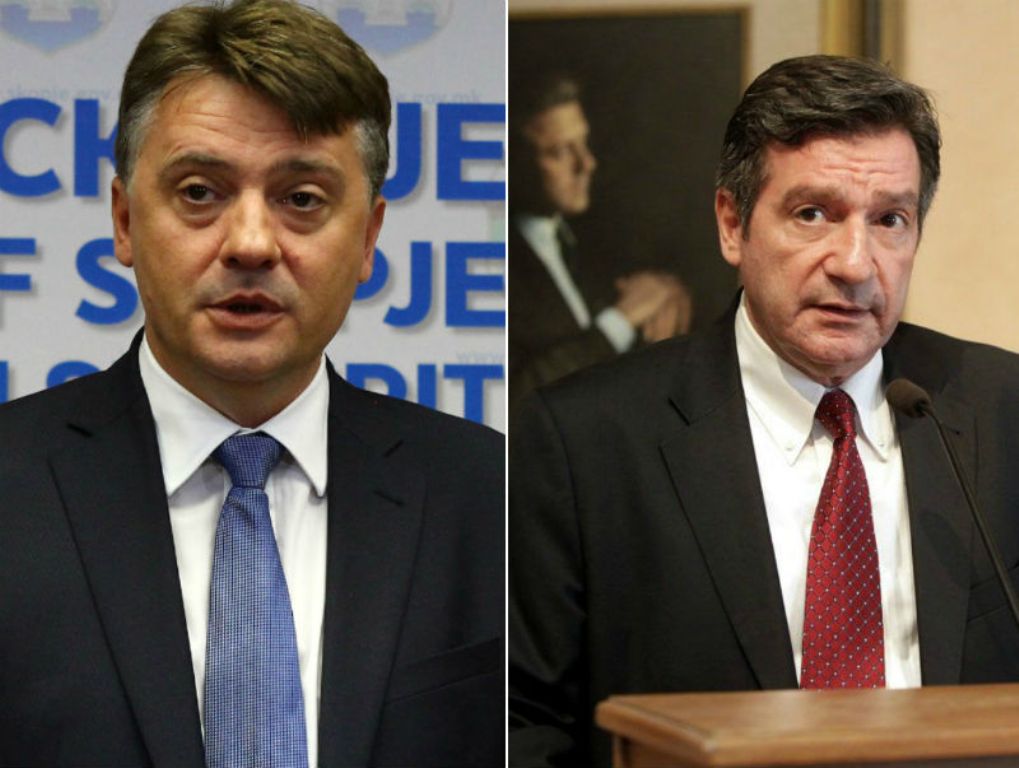 The mayors of Skopje and Athens, Petre Silegov and Giorgos Kaminis signed an agreement today.
The mayor of Athens, Kaminis, who has arrived on a visit to Skopje, said that bilateral issues should not prevent  the improvement of the citizens' needs.
"We should not be stuck in the stereotypes of the past. Through our cooperation, we show the world that our history does not divide us", Kaminis declared.
The mayor of Skopje, Petre Silegov said that this meeting is a historical day for both cities. /ibna/