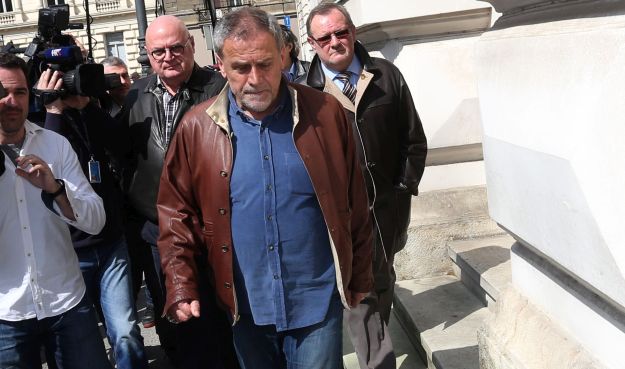 Zagreb, April 10, 2015/ Independent Balkan News Agency
By Marija Avramovic
The investigating judge of the County Court on Friday dismissed a request from the Bureau for Combating Corruption and Organized Crime (USKOK) who asked for Milan Bandic to be remanded or pay 15 million kuna as bail.
Mayor of Zagreb Milan Bandic was released yesterday from custody in Remetinec, where he stayed  for a month as one of the suspects in the Agram affair.
The Constitutional Court decided to abolish three decisions of the County Court and accepted the complaints of Bandic's attorneys who appealed to the European Convention and the court practice.
President of County Court, Ivan Turudić said that today would be decided the precautions and the prohibition or not of the performance of his professional duties, meaning that the court would decide today whether the Mayor is going back to work, but the decision will be known on Monday.
Meanwhile, the Croatian Radio and Television were unofficially told that Bandic would be able to continue to perform his duties as mayor.
The investigating judge of the County Court refused the second USKOK's request which sought custody for Bandic, on suspicion that he would try to influence the witness Vida Demarin with the conclusion that there is no threat of repeated crime and interfering with witnesses if he was out of prison.
In October last year, Mayor of Zagreb Milan Bandic and another 18 persons were arrested as directed by USKOK on suspicion of multiple offenses to the detriment of the city.
Bandic got out of detention in November, but in March this year he was arrested once more, in order to be re-investigeted on suspicion of incitement to perjury, forgery of official and/or business documents.