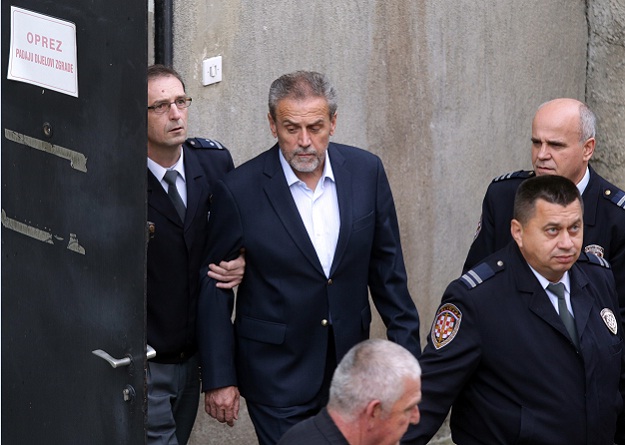 By Marija Avramovic – Zagreb
The investigating judge of the Zagreb County Court Zdenko Posavec accepted yesterday the bails for the release of Zagreb Mayor Milan Bandic and other suspects in the Agram affair, who are still in prison Remetinec.
The bail of 15 million kuna (2 milion euro), which is how much Bandic (in realty counter value) will deposit in order to be released from custody until the trial is completed. The amount of EUR 2 miilion is an absolute record regarding bails in Croatia.
Also, it should be noted that the Mayor offered a bail of 22.5 million kuna, but the court ruled that the 15 is enough.
The record for the largest Croatian bail until now was held by former Prime Minister Ivo Sanader with 12.5 million kuna.
Judge Posavec has forbidden suspects to contact witnesses and to carry on with their professional work, so for Bandic this means that if he comes out Remetinec he would not be able to perform the duties of the mayor.
Bureau for Combating Corruption and Organized Crime (USKOK) has the right to appeal to this decision and because of that Bandic will stay in detention, until such time as the decision of his release  becomes final.
USKOK has three days to appeal, but it is expected that the Mayor and the rest of the accused in this case will be released next week.
Mayor of Zagreb and another 18 people were arrested on October 18 as directed by the USKOK, on suspicion of multiple offenses to the detriment of the city.
Of the suspects in the Agram affair, the first one who was released from Remetinec was the head of Bandic's office Miro Laco, co-owner of CIOS Petar Pripuz and director of the acquisition of the Zagreb Holding Ivan Markus.
Pripuz recently offered a million euro worth of bail, which the judge accepted and he was released.
But all this is small change compared to the bail of Serbian businessman Miroslav Miskovic, who posted a bail of a staggering EUR 12 million to the court in Serbia.