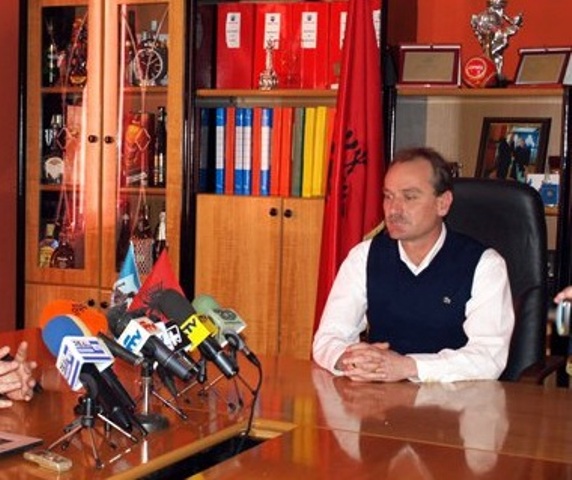 Vlora, February 6, 2015/Independent Balkan News Agency
Mayor of Vlora, Shpetim Gjika has been arrested by police today. Gjika was arrested at noon in his home, following the warrant issued by prosecutor Ramadan Troci, who also issued the warrant for the arrest of former governor of the Bank of Albania, Ardian Fullani.
Gjika has been charged of abusing in the line of duty and illegal construction. The charges against him relate to the construction of an 11 story apartment building.
This is the second case in which Shpetim Gjika is accused of abusing in the line of duty, as in the month of November, Court of Tirana acquitted him of the charge for forgery of documents. /ibna/