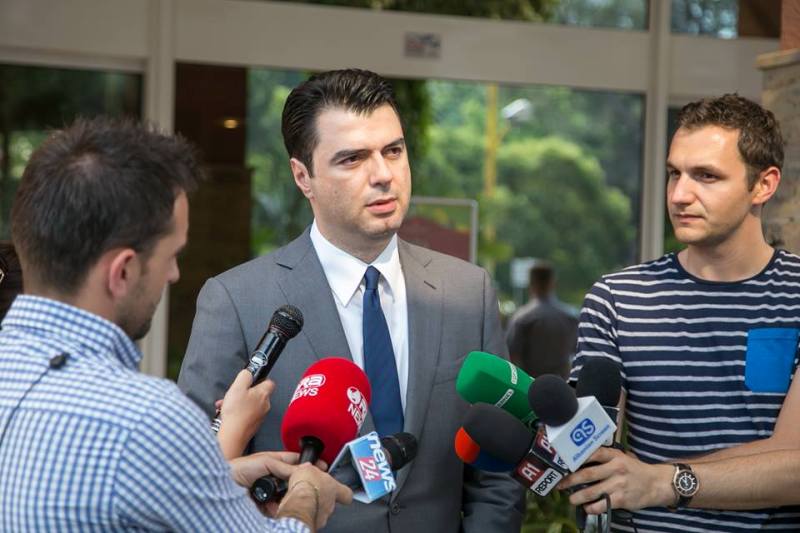 Tirana, September 2, 2014/ Independent Balkan News Agency
Mayor of Tirana, Lulzim Basha accused today prime minister Edi Rama of blocking public projects.
During the inspections for the reconstruction of "Ahmet Gashi" school, he said that work will continue on other projects too.
Basha said that prime minister Edi Rama has imposed an unprecedented blockade over public projects.
According to him, never before has a prime minister been so irresponsible and block an entire city and investments in it.
"When he blocked the works for the boulevard, Rama, blocked the passenger terminal, he blocked concessionary agreements for the collection and processing of wastes, the tram and a number of other projects. The government was not asked for money, but only to sign and give way to investments for the capital. When he was mayor, he received funds from the central government. This must continue, as projects are being blocked by a revengeful man", said Basha.
Mayor of Tirana declared that the budget of the municipality was blocked and should have gone to court in July.
Rama: Basha is the worst mayor Tirana has ever had
Prime minister Edi Rama has reacted against the declaration issued by Basha.
"The worst mayor of Tirana talks about imaginary blockades, while allowing damages which go beyond imagination", said Rama. /ibna/