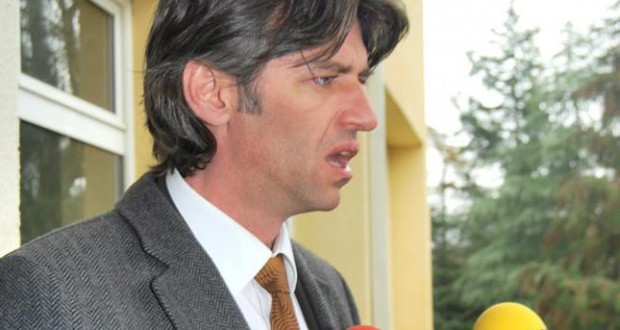 Struga, October 24, 2013
Mayor of Struga, Ziadin Sela has reacted about the lifting of road signs in Albanian language in the territory of the commune of Vevcan which is on the border with the commune of Struga.
He launched accusations against the Road Directorate about how these road signs were lifted merely because they were also in Albanian.
"I don't know why the Agency reacted so promptly to lift road signs. Such examples are seen in Republika Srpska, where names in the Latin alphabet are removed. I don't want Struga to become like Republika Srpska. I am in a position to apply the law and this is the reason why the commune of Struga has sought information about the territory and the borders between Struga and Vevcan", said mayor of Struga.
Several days ago, Sela said that he will destroy the Entry Gate of the rural commune of Vevcan, as according to him, this is an illegal construction situated in the territory of the commune of Struga, but the Ministry of Local Government reacted by saying that this Gate lies within the borders of this rural commune and not in the commune of Struga. /ibna/