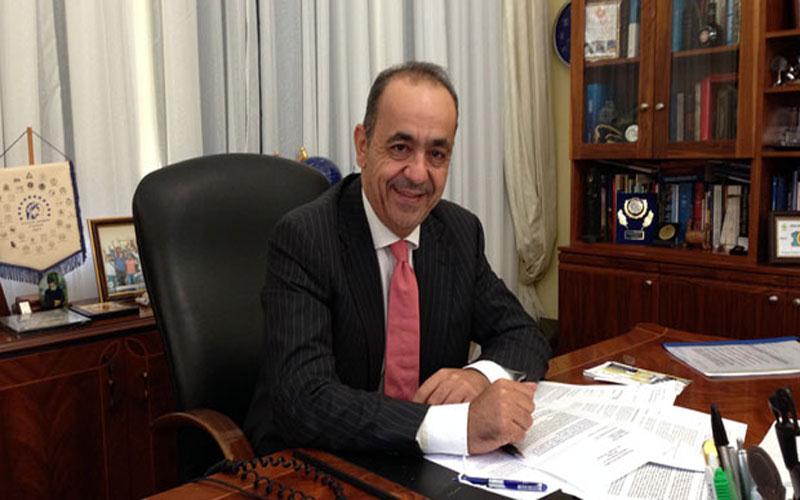 By Kyriacos Kyriacou – Nicosia
Savvas Vergas. Mayor of Pafos, Cyprus, is expected to be questioned by police on Friday in connection with threatening texts send to witnesses in a suspicious land zoning case involving a well known businessman Theothoros Aristodemou, owner of Aristo Developers.
According to information, he will be questioned in the afternoon, after he admitted purchasing a mobile phone used to send the threatening text messages.
The phone was found in the possession of Maria Solomonidou, a Pafos municipal worker. 
Vergas said that he gave the phone to her for work. Maria Solomonidou is currently in police custody in connection with the threatening text messages sent to four people, all of them included in thew witnesses' list for the Aristo case.
Vergas claimed that he had also received threatening messages but did not file a complain to police.
Solomonidou, the sister of Aristo Developers designer Christos Solomonides who is implicated in the case, was detained along with her husband and father. 
She said that it was her father who used her phone to sent the texts. Her father has confirmed and confessed to police. The three of them are still in custody.
Vergas confirmed yesterday purchasing the handset but denied there was anything suspicious. He said he bought the phone because Solomonidou's job was to send texts to the public and handle the municipality's social network sites.
Christos Solomonides was arrested along with Aristo boss Theodoros Aristodemou, his wife Roulla, and former municipal engineer Savvas Savva in connection with forgery and fraud in the demarcation of 177 plots of land on behalf of the company.
The arrests followed a police investigation into the demarcation of 177 land plots in Skali, Paphos, in 2010.
It emerged that the plans for which the demarcation permits were issued were switched with new plans, which seemed to cede approximately 3,000 square metres, worth hundreds of thousands of euro, previously designated as green space, back to Aristo Developers
The four suspect for the Aristo case were release under terms on Tuesday, until their trial before the Criminal Court on October 30.