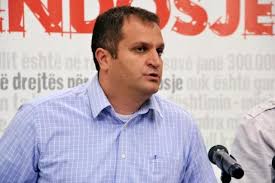 Pristina, December 23, 2013/ Balkan Independent News Agency
The new mayor of Pristina from Self Determination Movement, Shpend Ahmeti has expressed his indignation about the fact that Serbia was granted the EU candidate status. He said that this has come at a time when a massive cemetery has been found in Serbia with the remains of Albanian civilians, which were killed by Serb para military forces during the last war in Kosovo.
"I don't know how to describe this feeling of a big injustice. Several days after a massive cemetery was found in Serbia, this country is granted the candidate status without apologizing for those victims", writes Ahmeti on his Facebook profile. Meanwhile, Ahmeti has also made comparisons with the position of Kosovo.
"On the other hand, Kosovo is going toward further dismantlement through associations which do not recognize it as a state and through discussions held in non democratic ways", says Ahmeti.
According to Ahmeti, this shows the need to raise the awareness amongst population. /ibna/