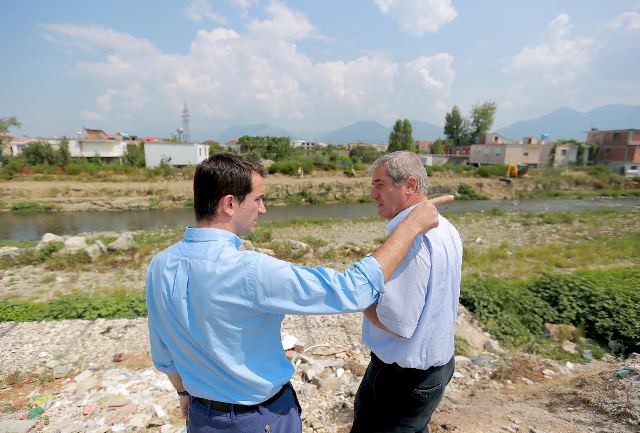 Tirana, 10 August 2015/Independent Balkan News Agency
The new boulevard of Tirana will have a central park, around six times larger than "Youth" park, with green areas on the side, thus restoring the original project. As he had promised during the election campaign, the mayor of Tirana, Erion Veliaj has announced today the decision to restore the original idea of the development of the new boulevard.
Following the successful negotiations held during the weekend with the British company that has come up with the idea for the new boulevard, Veliaj said that the works are expected to start soon.
The new boulevard of Tirana will be an extension of the current boulevard, in an area which is still undeveloped in the urban aspect. This boulevard will deliver a number of functions, acting as an extension of the administrative segment of the current boulevard and offering important green spaces at the heart of the city.
During his visit in Borough no.11 in Lapraka, the mayor of Tirana, Erion Veliaj presented the new administrator of this borough, Gentian Arapi. /ibna/