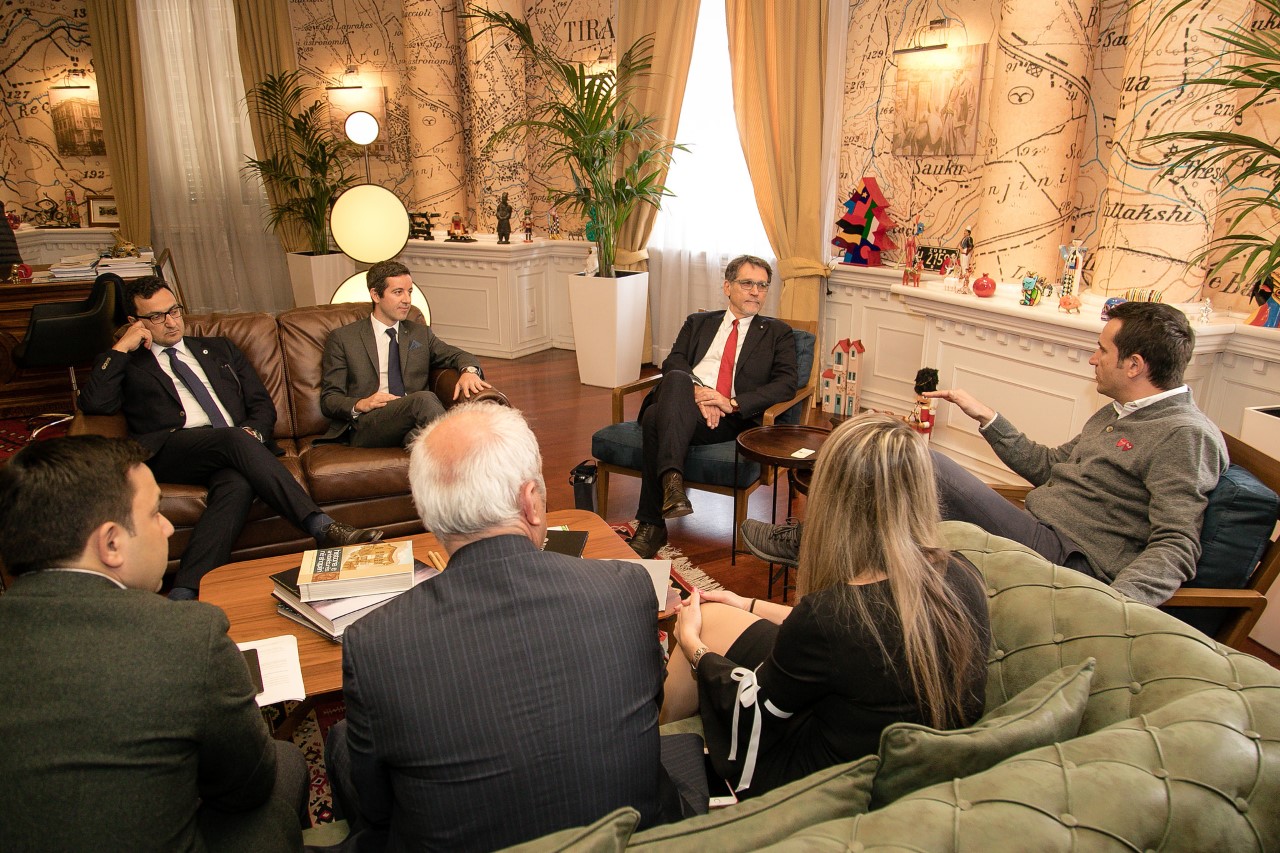 The mayor of Bologna, Virginio Merola has been offered Tirana's Key, during a visit that he's holding in the Albanian capital.
During his stay in Tirana, he has met with the mayor of the capital, Erion Veliaj.
"There are many Italians who work here. There are also many Albanians who live in my city. Tirana is a city which is regenerated thanks to your work. We are not just looking for an ordinary twining with Tirana, but we're looking for concrete projects. A new cooperation is born today", Merola said.
Meanwhile, the mayor of Tirana said that Bologna has become like a second home for many Albanian students, who, upon the completion of their studies, come back to put the knowledge that they have obtained at the service of the development of the city.
The two counterparts also discussed about young people and the labor market that exists for them. Another important topic that the two mayors discussed relates to the growth of cooperation in the domain of agribusiness. /balkaneu.com/