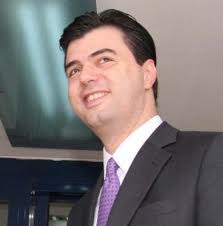 Tirana, May 1, 2013
The mayor of Tirana, Lulzim Basha launched today the portal of employment, where he said that this portal offers 805 jobs for different professions.
This portal has been opened by the municipality of Tirana in its official web page tirana.gov.al to aim for economic development and employment, which will serve as a bridge between employers and employees in the framework of the project of TiranaCity Hall.
"Today, in the day that we inaugurate this website, 15 professions are required around the city from graphic designers, managers, accountants, electricians, photographers, IT specialists, cooks, marketing, public relations, translators, sewers, secretaries, receptionists, drivers and call operators. This initial offer which is launched today for jobseekers in Tirana comes from around 9 companies that have announced their vacancies on this portal, free of charge and open for everyone that wishes to explore it. We're expecting another 6 other companies to enter their data in the days to come, taking the total number of companies that announce vacancies on this portal to 15, or 805 new jobs, 805 possibilities for the citizens of Tirana to be employed, especially the youth of Tirana", declared Basha.
Basha said that during next week, a bank of second level will be chosen to credit the business ideas of young people under the age of 35, with a warranty of 1 million Euros made available by TiranaCity Hall.
Amongst others, mayor Basha said that, "Citizens remember very well who copies during an electoral campaign. Mr. Rama is entering in the 2013 elections with the 2011 copy, but his problem remains the relation with people. I tell him today to learn from the fulfillment of another promise in relation to our objectives for employment and by learning, I hope he will correct himself".