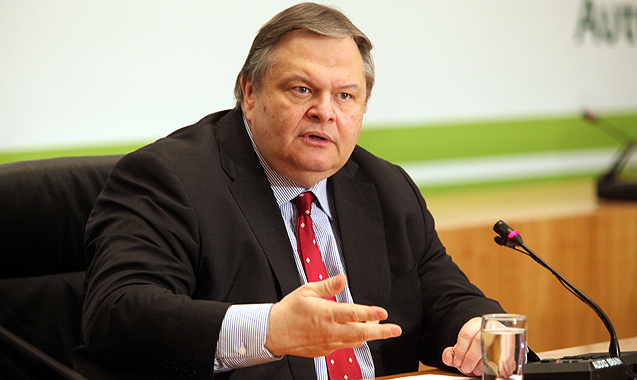 Athens, January 20, 2016/Independent Balkan News Agency
By Spiros Sideris
Consultations are feverous in the center-left, with PASOK, the River, the DIMAR and Centre Union seeking a new strategy after the election of Mitsotakis to the ND. At the same time the article-proposal of Evangelos Venizelos causes reactions in the House parties.
On behalf of DIMAR, Thanasis Theocharopoulos said: "We must not push things too far right now so as to not have any denials, which will lead to a final negative result, and this is why I want to leave each space, each movement, each party to decide democratically".
Regarding The River, the MP of the Democratic coalition stressed that the party has a Congress in the following period and it will decide how to proceed there.
"In the spring we go to collective processes, which will hopefully lead to a big party", Theocharopoulos added, but at the same time appeared positive to the proposal of Venizelos, to broaden the broader center-left space.
For if the election of Mitsotakis accelerated the developments in the space of ​​the center-left, he stressed that the election of a new leader can not leave indifferent the political system, but – as he pointed out – we must judge the election of the new President as Head of ND niw. "ND as a representative of the European People's Party is a deeply conservative party, therefore we will have to see how it will proceed from now on", Theocharopoulos said.
"No" from Leventis: PASOK and The River will dissolve
"The proposal of Evangelos Venizelos does not concern us", Vasilis Levedis said to Agency 104,9 FM.
The president of the Union of Centrist emphasized that "Mr. Venizelos expresses a PASOK that voted memorandums and made appointments that crushed Greece".
"If Venizelos loved the Union of Centrist he should have called me when he was president, but at the time he was ordering submarines", he said and predicted that the members of PASOK and The River will join the ND and SYRIZA, and their voters will vote for the Union of Centrists.
After reiterating that his party will keep its distance from… the Mitsotakis family, Leventis called the president of ND to "look around. To look at Adonis, the Mandouvalos, Tzitzikostas, have a look around the whole decor and see how centrist he is".
Similarly, the Union of Centrist issued a statement commenting on the statements of Fotilas and arguing that The River and PASOK will dissolve.
"As is clear from Fotila's statements, The River can not follow an independent course any longer and will dissolve. This is what happens to the parties that lack ideology and we believe the same will happen with PASOK in which panic is also evident", writes the announcement.