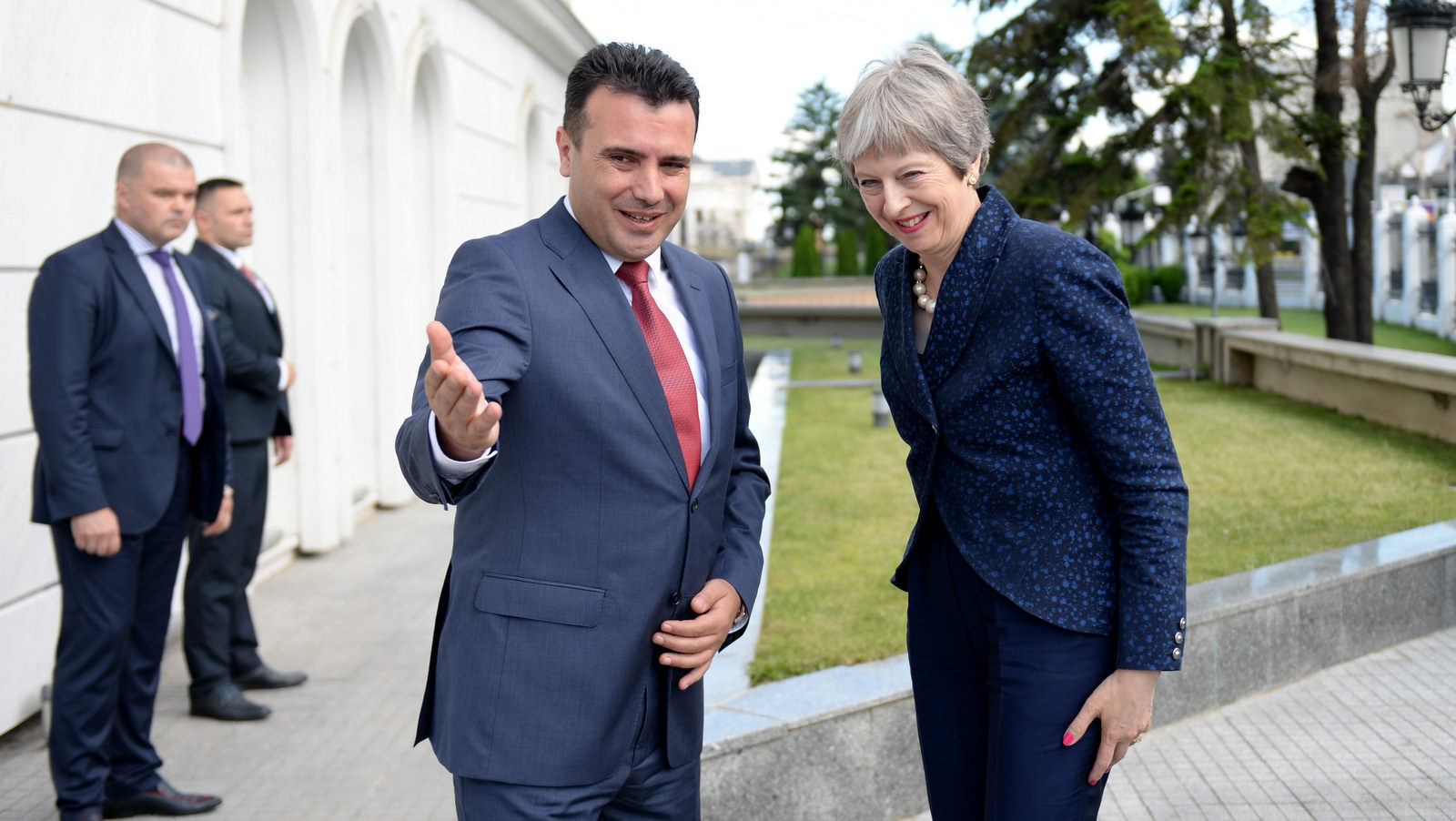 This afternoon, the British Prime Minister, Theresa May arrived in Skopje where she expressed her powerful support for the integration of the country in Euro-Atlantic structures and the solution of the name dispute.
After the meeting with PM Zaev, May said that with the right political will, the country could secure a prosperous future.
"You can see what happened in the months that followed the general elections. The government extended the hand of cooperation for its neighbours and it's being committed for the solution of the name dispute", said the British PM. According to her, the solution will benefit both countries.
Meanwhile, PM Zaev said that the government is committed to implement the reforms.
According to him, the visit of the British PM confirms the fact that the UK is interested to see progress in the region. Stopping on the issue of the name, PM Zaev underlined that the option that was discussed with the Greek PM relates to a solution which includes the name, language and its use. /ibna/