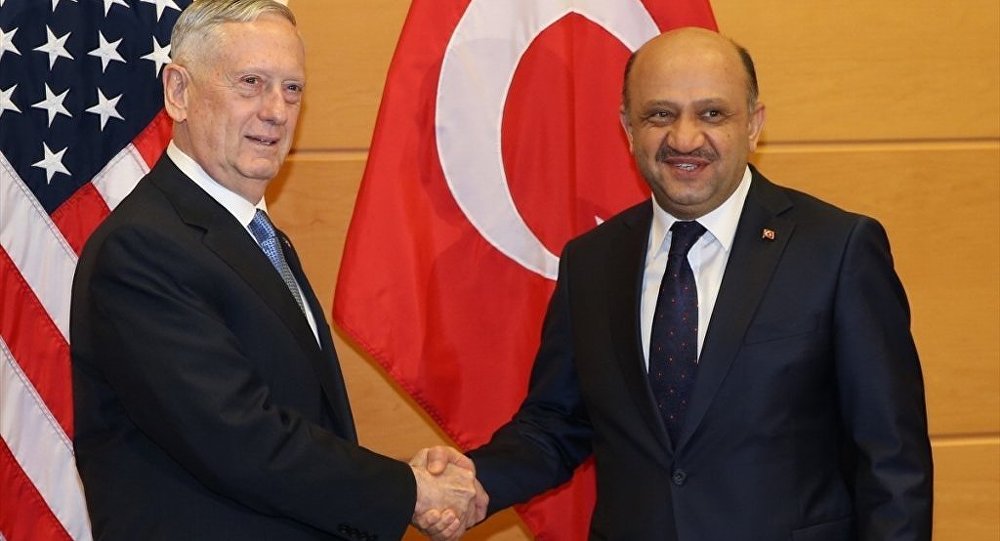 US Defense Secretary James Mattis met with his Turkish counterpart Fikri Isik in Brussels. The meeting was held on the sidelines of the NATO defence ministers meeting in Belgium.
The main topic of the meeting was the US military assistance to the Kurdish militia forces (YPG) in northern Syria in the fight against the Islamic State (ISIS). Ankara is reacting to this collaboration as it argues that the YPG is a branch of the PKK, which both the US and Ankara characterize as a terrorist organization. The Turkish government considers that the weapons they send to the Kurds in northern Syria may eventually pass into the hands of the PKK.
Following the meeting, it was announced that the Turkish Minister expressed his objections to this co-operation, while Mattis allegedly stressed that co-operation is necessary due to the situation but temporary.
However, at the time of this meeting, US Special Envoy for Fighting ISIS, Bret McGurk, visited the Tabka region near Raqqa, Syria, and met with Kurdish leaders of the YPG. Indeed, there is in fact information that he promised more military aid to be sent immediately. The US doesn't seem to be listening to both Turkey's objections and fears./IBNA