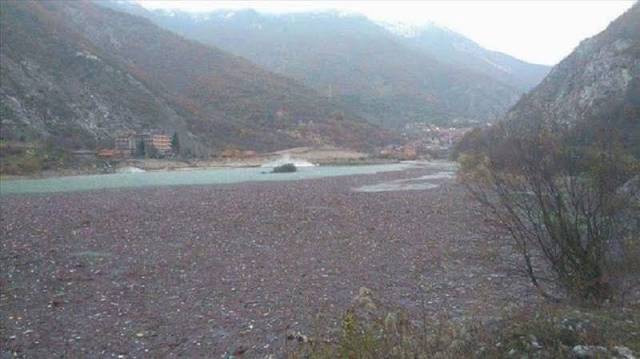 The Dibra Lake is experiencing the highest level of pollution, as it is filled with wastes brought there by Radika river, after the latest rain falls. On the lake's surface there are many plastic bottles and other wastes, which according to environmentalists, may pollute water. They demand intervention to take place in order for the lake to be cleaned.
"The problem starts with wastes being thrown by villages in the communes of Mavrovo and Rostuse. Then, the rain carries the wastes in the Radica river and then end up in the Dibra lake", said Goce Lubinoski, head of the Center for the Maintenance of the Dibra Lake.
The mayor of Dibra, Ruzhdi Lata says that this problem has been caused by neighboring communes. According to him, local institutions will take measures in order to clean the lake.
The Dibra artificial Lake has been given for exploitation to a private company from Struga and Ohrid, which manages its waters, but this company has made no investments in maintaining the lake. /balkaneu.com/