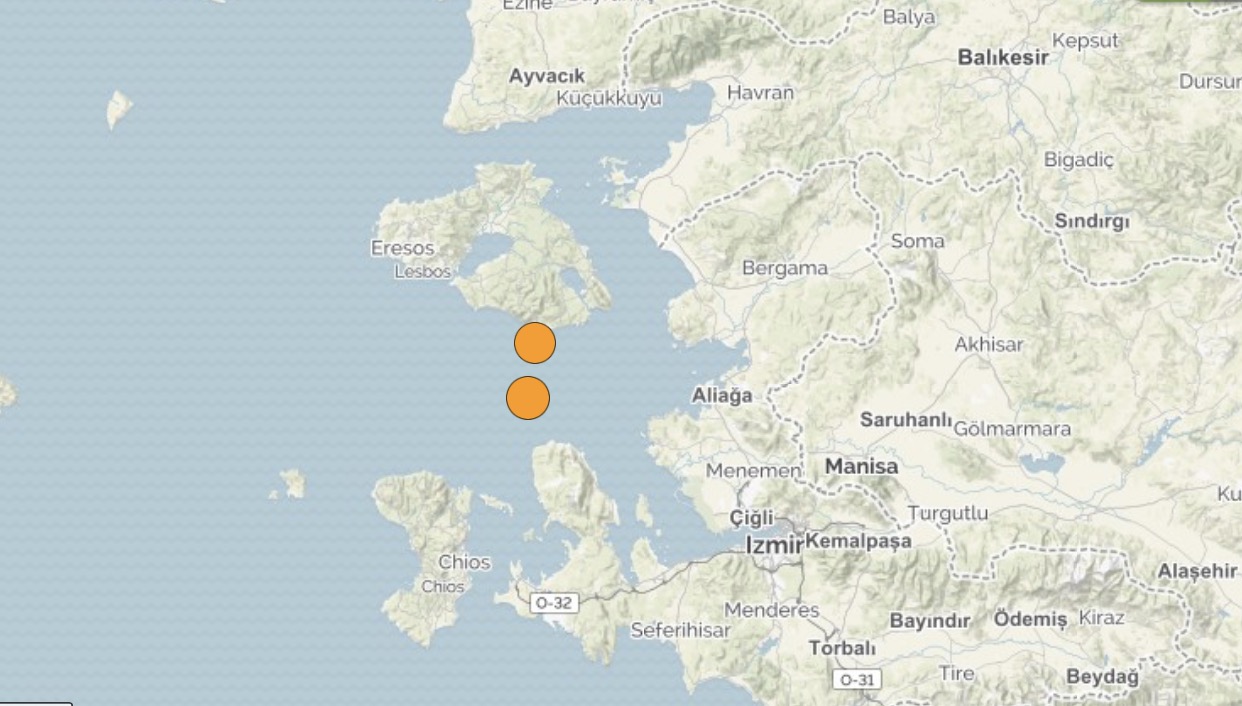 An earthquake measuring 6.1 magnitudes has struck off the coast close to the Greek islands of Lesbos and Samos.
The earthquake occurred 36 kilometers southwest of Mytilene on the Greek island of Lesvos and Cape of Chios with a focal depth of 10 kilometers. The seismic vibration was felt in Athens 270 kilometers away from the epicenter.
Reports from Mytilene revealed that the earthquake was very noticeable and long-lasting.
There was a new 4.6-kilometer earthquake that occurred at 3:35.
"The earthquake was particularly noticeable and strong. We do not yet have a precise picture of damages and injuries," the president of Lesvos, Spyros Galinos told protothema.gr. So far the only reports are of houses have collapsed in Plomari, Mytilene.
Hundreds of residents left buildings and waited out in the street in Lesbos' capital, Mytilene.
Witnesses described it as the biggest quake they have felt in Turkey as "everyone ran outside".  Damage is being reported in Bursa, Turkey from the earthquake.
The earthquake's effects were also reportedly felt in the Bulgarian capital city, Sofia./IBNA