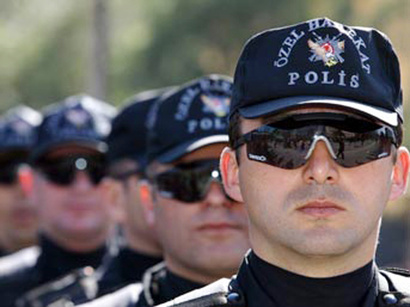 Review by Christos T. Panagopoulos
Police forces, backed by air and land support, have launched a massive anti-drugs operation in southeastern Diyarbakır's Lice district in the early hours on Tuesday's morning, according to Anadolu Agency.
33 squads on the ground are currently being supported by helicopters, including a skorsky, 18 cobra vehicles and 13 armored vehicles. The raids, focused on illegal production areas of cannabis plants, are joint efforts of both gendarmerie and police authorities in the district.
The operation is set to destroy all illegally planted cannabis plants, according to report.
A massive amount of cannabis plants have been recently destroyed in a narcotics operation in the same district, costing the industry over 250 million Turkish Liras. Prime Minister, Recep Tayyip Erdoğan, had previously linked unrest in the area to successful drugs busts by the government, stating that the clashes, which occurred when a group of villagers came up against security officials over the construction of a gendarmerie facility, were an expression of the PKK's discontent with the financial blow.
Source: Anadolu News Agency