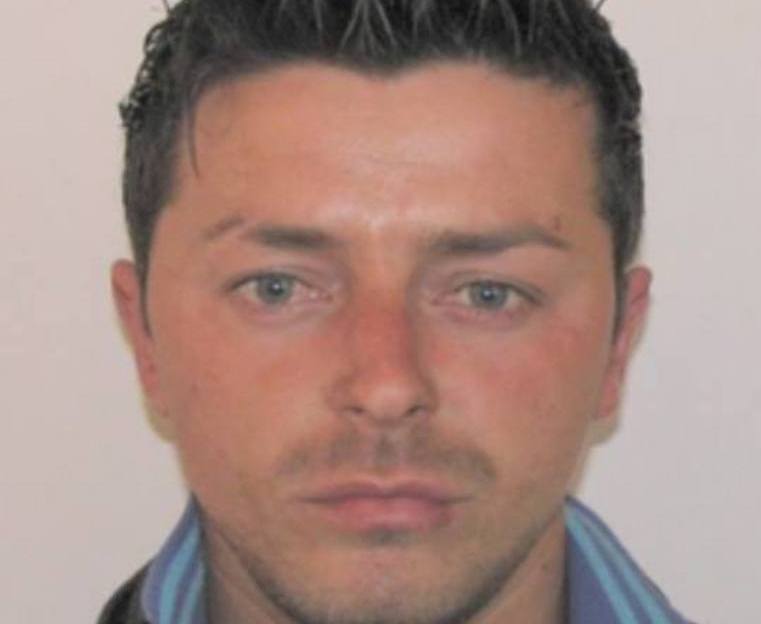 Tirana, 4 October 2016/Independent Balkan News Agency
In Shkoder, the center of the north of Albania, a person has opened fire inside a bar by claiming the life of two people and by wounding four others. The suspected author of this massacre is the person that you see on this photo, Miklovan Parubi, 33 years old resident in Shkoder.
The crime took the life of two men from Shkoder, Arjet Saiti, 42 years old and Gacalin Kopshti, 30 years old. The wounded people are Aleks Prendi, 40 years old, Vinçens Kopshti, 26, Ndok Marku, 35 and Kitas Molla, 26.
Everything happened in the early hours of the morning (Tuesday) in a bar in the suburbs of the city of Shkoder.
Police was informed that people in that area were in panic as they had seen a young man with a machine gun in his hand moving around freely. The next call that police received was once again alarming. Authorities were being told that a person was opening fire in an uncontrollable manner.
When police reached the scene, they found the two men dead and the other four wounded amid a "river" of blood and bullet shells.
Police also saw terrified witnesses who had survived and the disappearance of the perpetrator.
Meanwhile, the wounded were immediately rushed to the hospital of Shkoder.
Preliminary inquiries indicate that all of this had taken place as a result of a poker game, which had turned into a massacre. The suspect was involved in a bar brawl with other men of the neighborhood, while they were playing poker there.
But the massacre is based on two important stimulating elements for such events: Miklovan Parubi was known as a junkie in the area. He was also known as a person who could not control his emotions.
Therefore, police believe that the young man caused this slaughter due to the effects of drugs and the fact that he could not contain his emotional state. These are two phenomena which are often taking people's lives in Albania recently.
However, in contrast to other cases when people with such problems end up behind bars after committing their crime, in Parubi's case, this seems difficult so far.
After the massacre, the perpetrator disappeared.
Police say that they have established check points and that the area is being searched in cooperation with Special Forces, in order to catch Parubi and bring him to justice. /balkaneu.com/