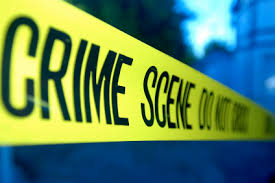 Pec, March 21, 2014/Independent Balkan News Agency
By Elton Tota
Two people have remained killed and 5 others have remained wounded as a result of an armed confrontation taken place this afternoon (21.03) in the city of Pec, report sources at the scene for IBNA.
Spokesman of the police of Pec, Xhevat Ibraj declared for IBNA that one of the victims was a by passer, while the other was involved in the conflict.
"We don't know the motives and we're investigating", said Mr. Ibraj.
The event took place at 3:40 pm near Gold hotel, in the road leading to Decan.
A few minutes later, the car suspected of the drive by shooting has been found in a village in Pishtane, the commune of Pec.
"The car has been found in the village and authorities have managed to put out the fire in order not to allow evidence to be destroyed. Police have launched a manhunt in the 6 surrounding communes", said Ibraj.
Police has not revealed the names of the victims and the wounded.
For several years, Pec has been a place where there have been serious murders which have shocked the public opinion, not only in terms of numbers, but also in terms of the brutality manifested during these killings. /ibna/