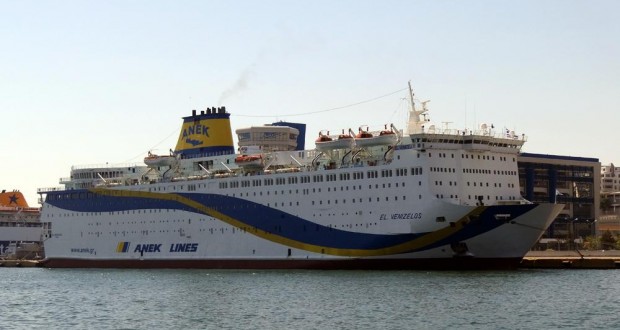 Athens, August 21, 2015/ Independent Balkan News Agency
By Spiros Sideris
On Thursday afternoon departed from Piraeus with destination Mytilene the passenger-ferry "Eleftherios Venizelos", in order to receive refugees from Syria. So far it has not been made clear from the ministries involved, whether the ship will drop anchor at other ports of islands that host temporary migrants.
The latest information says that the ship will not go to other ports and departs at 8 am on Friday for Piraeus.
Executives of the shipping company told AMNA that the imposition of fare to refugees was due to the fact that the charter of the ship was done only for hosting the refugees with food and sleep – but not for transportation. They stressed whenever the ship departs from Piraeus to go to an island, it leaves empty, while the difference in the price of the fare for hosting from that of transporting refugees, is only done through the use of a fare.
The Ministry of Shipping, with a letter on Thursday to the shipping companies address a call for expressions of interest in order to allow for the direct award, credit, chartering vessels for feeding, distribution, healthcare and direct transfers of migrants and refugees between the mainland ports.
The ministry seeks to directly initiate the relevant process and ship availability, as well as the corresponding fare, since the ferry connection as mentioned above is judged as unsatisfactory.
Executives of companies commenting on the issue, told AMNA that at this time most ships have occupancy above 80% and the problem can be normalised only after early September when passenger traffic is gradually reduced.