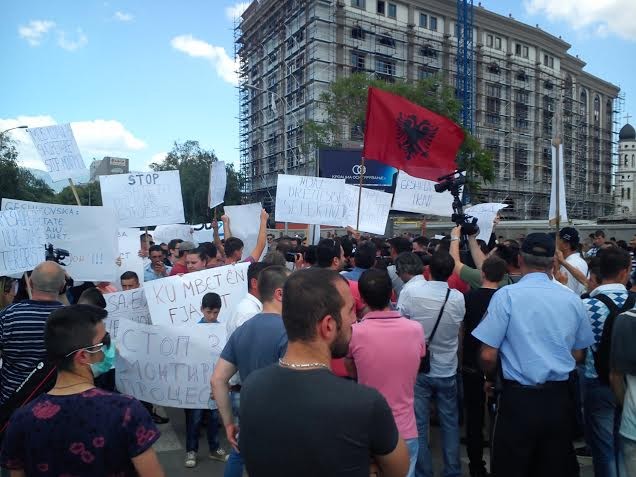 By Kyriacos Kyriacou – Nicosia
Over 80% of the employees in semi-state company Electricity Authority of Cyprus (EAC) are resuming their fight against the privatisation of the company, with mass appeals to the Supreme Court, requesting the repeal of the Cyprus Council of Minister's decision for EAC's privatisation. According to employee unions more than 1736 employees out of some 2,500 have filed appeals, stating that the Council's decision violates the constitution.
Last March, the government voted to privatise several semi-state organisations, including Cyprus Telecom Authority (CyTA), the EAC and the Ports Authority in an effort to raise funds and improve competitiveness.
Before that, on 25 March 2013, an €10 billion international bailout by the Eurogroup, European Commission (EC), European Central Bank (ECB) and International Monetary Fund (IMF) was announced, in return for Cyprus agreeing to harsh economic measures, such as to close the country's second-largest bank, the Cyprus Popular Bank (also known as Laiki Bank) and imposing a one-time bank deposit levy on all uninsured deposits there, and possibly around 40% of uninsured deposits in the Bank of Cyprus (the island's largest commercial bank).
"We are protecting our organisation"
The Council of Minister's decision for privatisations caused strong reactions. Semi-state employees went on strikes a few months ago and held protests outside the parliament against the privatisaiton bill, which was eventually voted by majority.
Employee union head Andreas Panorkos said that the resistance efforts are now resumed through the Supreme court. Appealing employees seek to base their repeal request on "protecting their organisation" which they consider as functioning under a constitutional clause that mandates it with serving the public interest. According to Panorkos, the action represents EAC employees' "initial response with regard to legal aspects."
"Privatisation has benefits"
Government spokesman Nicos Christodoulides acknowledged the employees' right to oppose decisions and explore all legal avenues available to them. He continued explaining the benefits of privatisation. "Privatisations can become a tool to attract investments at a time when investments are most needed, and they can help boost efficiency and competitiveness".