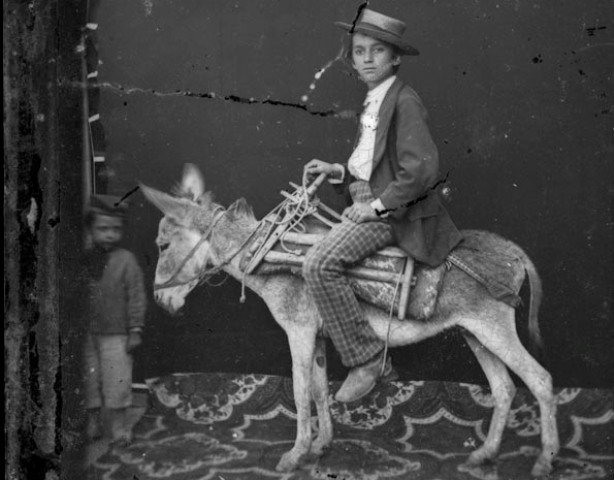 Tirana, 24 August 2016/Independent Balkan News Agency
The last preparations are being made for the opening of the most complete exhibition ever realized and dedicated entirely to the Albanian photography. It is called "Marubi Dynasty-100 years of photography by an Albanian studio".
Starting from 16 September until November, FOAM, one of the most prominent organizations in the world for contemporary photography, based in Amsterdam, will exhibit a selection from the archive of Marubi's picture library from 1859 until 1959.
This exhibition is realized in cooperation with the National Museum of Photography in Shkoder.
Three generations of photographers from the well-known Albanian family Marubi from Shkoder, realized portraits in the studio with an extraordinary variety of people, starting from the urban bourgeoisie to shepherds.
Generation after generation, the camera registered the evolution of time from the Ottoman Empire to King Zog. This studio has also photographed warriors, famous actors and prominent names of the art of the time.
The exhibition will also have a detailed and illustrated description of the famous Albanian tradition of rhapsody.
Marubi, an Albanian family with Italian roots
Around 1850, the Italian citizen Pietro Marubi arrives in Albania. He stays in Shkoder where the Venetian influence was high. His talent was photography. This was a profession which until then, had just been born. Marubi started to take his first pictures by using the wet plate collodion process. Thus, he became the first one in the Balkan region to take photos.
Kel was a boy from Shkoder who worked with Peitro as his assistant. When the Italian died, Kel decided to hold his family name, to honor and to express his gratitude for him. Kel Marubi developed the art of photography to a great extent and inherited it to his son, Gege Marubi.
The biggest family of photography in the region has an extraordinary collection of over 150 thousand negatives.
Historians and experts of photography, from the historical, anthropological, sociological, cultural and artistic point of view, consider this collection as very precious and interesting.
Events from the turbulent history of Albania – from Ottoman times to the communist period, social rituals, folkloric costumes and sociologically interesting group portraits can all be found in the collection. The exhibition is an introduction to the rich photographic history of an isolated European country that is often overlooked.
On the photo: Zonder titel, voor 1881. Natte plaat © Pietro Marubi, Marubi National Museum of Photography Shkoder