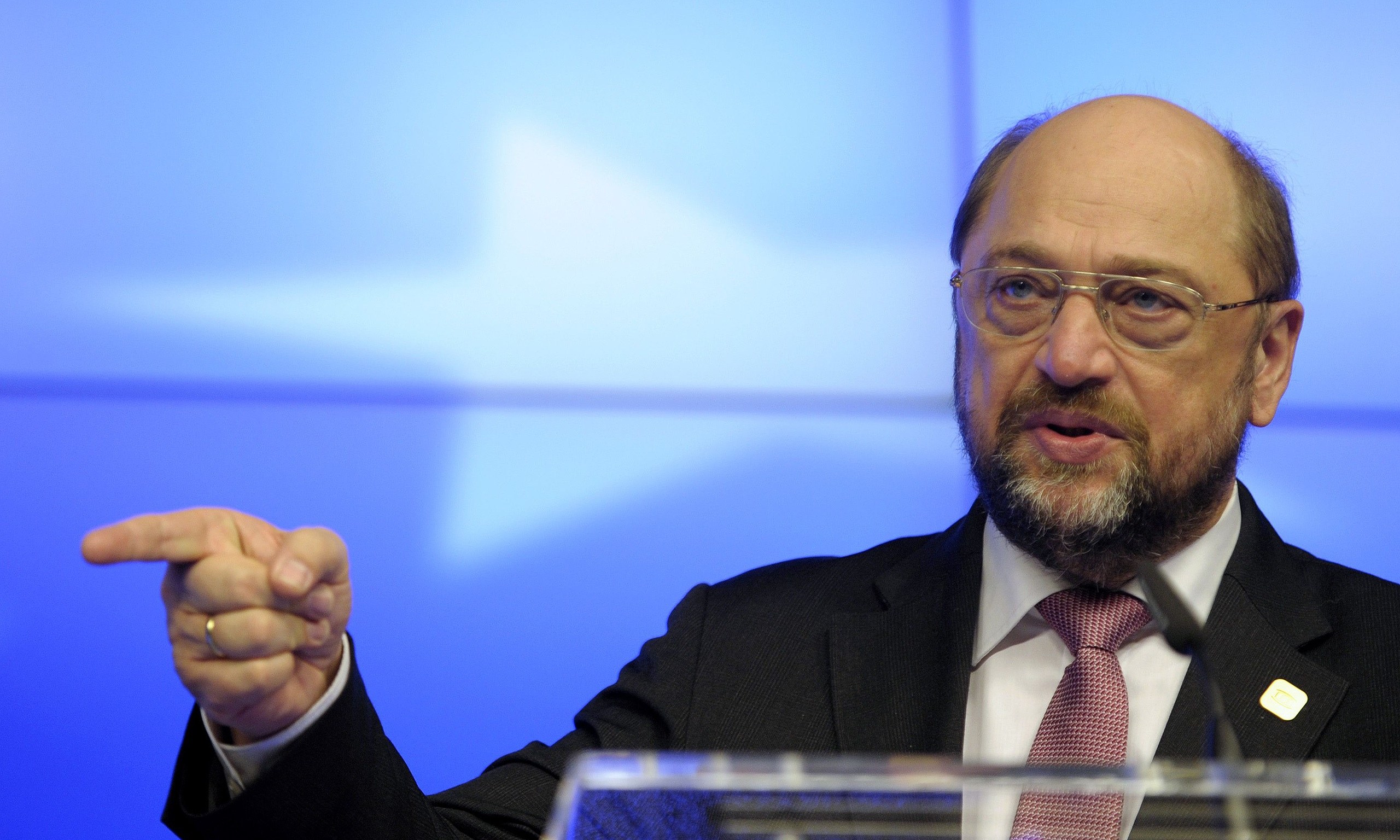 Athens, January 23, 2015/ Independent Balkan News Agency
By Spiros Sideris
For the fair treatment of Greece calls the President of euro-Parliament, Martin Schulz, estimating that chancellor Merkel "trust the Greeks to stand on their feet on their own". The victory of Tsipras as a message of insubordination to the Troika, asks Sahra Wagenknecht of Die Linke.
A few days before the election, the European Parliament President Martin Schulz called for the fair treatment of Greece. In an interview in Thursday's edition of the German newspaper Hannoverschen Allgemeinen Zeitung, Schultz emphasised that "to achieve sustained economic growth and significant debt reduction, there needs to be a fair framework partnerships and not threats".
"Merkel trust the Greeks"
As he pointed out, "Greece needs a smart policy mix that consists of measures to stabilise its finances, structural reforms and investments in sectors of the future that lead to sustainable development".
The President of the European Parliament appeared convinced that chancellor Merkel trusts Greeks and considers them capable of finding their feet by relying on their own strengths. Referring to the negative climate in Greece, he warned however, that no one can blackmail the EU and Germany.
At the same time the vice president of the party "The Left", Sahra Wagenknecht, said that in case of a victory of SYRIZA she considers that Greece will not find itself outside the eurozone. "If the German government creates any other impression, then this amounts to a blatant attempt to interfere in the Greek election campaign", she said in an interview with the Kölner Stadt-Anzeiger. "The German government does not want to admit that its wrong policy towards the euro has wasted huge amounts".
"I want the Tsipras to win."
Sahra Wagenknecht recalled that from the amount of EUR 240 billion that borrowed by Greece, 95% of it was given to the financial sector. "The Greeks will never be able to repay this amount. This is  the hard truth that Merkel does not want to tell the voters. Greece needs a debt haircut and Europe a tax on multimillionaires", said the vice-president of "The Left".
Vagkenknecht reveals that on Sunday he wants Alexis Tsipras to win the elections. "Greece could blow the whistle for other countries to not subject themselves to the unacceptable demands of the Troika for austerity, which have deepened the crisis".