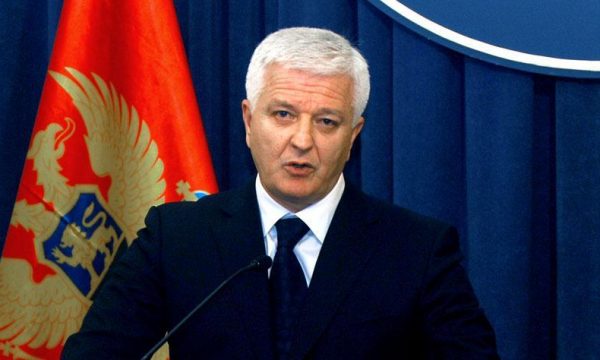 Montenegro will not allow rioting and attacks on state and police officials, Montenegrin Prime Minister Duško Marković said, and sent, as he said, the last admonition to the Metropolitan of Montenegro and the Littoral, Amfilohije, not to incite riots.
Commenting on the Metropolitanate's invitation for dialogue, he said that dialogue was something that was the practice of the Government and especially on the Law on Freedom of Religion, recalling that he had also talked with Amfilohije during the day when the law was debated in parliament.
"The Metropolitanate is knocking on an open door. That is why I urge the clergy of the Serb Orthodox Church to return to churches and temples, to reside in them, and not to urge citizens to resist authorities, because from the temples people are taking to the streets; there riots are being designed, officials are being attacked", Marković told reporters after meeting with enterpreuners at the Chamber of Commerce.
According to him, the invitation for dialogue is open.
"And I advise Metropolitan Amfilohije not to incite discontent and disorder, and this is the last admonition in this regard. Montenegro and its institutions will not allow rioting and attacks on civil servants, police and property jeopardy and restricting the rights of other citizens", Marković said.
It is inexplicable, he said, that official Serbia did not condemn the attempt to fire the Montenegrin flag in Belgrade.
"It is surprising that some ministers in the Government of Serbia and analysts have been uncontrollable offending Montenegro and its institutions. If the Serbian Government needs any explanation in relation to the Law, they can get it from us at any time", Marković said./ibna