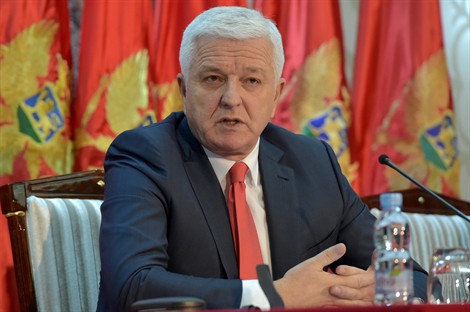 Montenegro's Prime Minister Duško Marković, speaking with the president of the Medical Doctors' Trade Union Milena Popović Samardžić, told her that he "understands her concern for Montenegrin doctors; the country is doing its best to provide the healthcare system with the necessary equipment in the event that a greater epidemic breaks out".
In her letter to Marković, Samardžić notes that "while healthcare workers are working wearing textile masks in the absence of netter ones, Minister Hrapović's children have access to the highest-quality masks and use them for fun and for taking pictures".
"Honestly, I was pretty astonished by the fact that the letter was already published to the media as I was reading it. I want to assure you that the country is doing its best to provide the healthcare system with the equipment necessary to fight an even greater epidemic", Marković responded.
He pointed out that he was proud of healthcare workers.
"They are devoted to their work 24/7. I am proud of all of them, and of the healthcare system particularly", Marković noted.
He stressed that the coronavirus pandemic had taken many countries by surprise, even those who were much stronger and more prepared than Montenegro.
"Unfortunately, many people are losing the battle with this terrible epidemic. Therefore, many countries have banned export of medical and protection equipment. However, we have managed to order and purchase considerable amounts of protection equipment", Marković said.
He admitted that the system was not perfect.
"There are shortcomings, but I am very proud of the responses and the performance of everyone. We should not talk about weaknesses at the moment, but we should all focus on ways to respond to this threat", Marković continued.
In every battle there is a great number of heroes that arise, and then there are also those who are never satisfied.
"Your suggestions and the suggestions of your counterparts are already on the table of the National Coordination Body. In relation to your claims of unethical behaviour by those who are related to the officials of the executive power, I get your point and I welcome it. That means I won't tolerate privileges or personal interests to take over during this time", Marković underlined.
The Montenegrin PM added that the Government was constantly working to improve the position of healthcare workers.
"This situation shows that the money we earmark must be distributed better, for better salaries and high-quality equipment for everybody. This is the moment for the institutions to make sacrifices in order to save the lives of our citizens", Marković wrote in his letter. /ibna