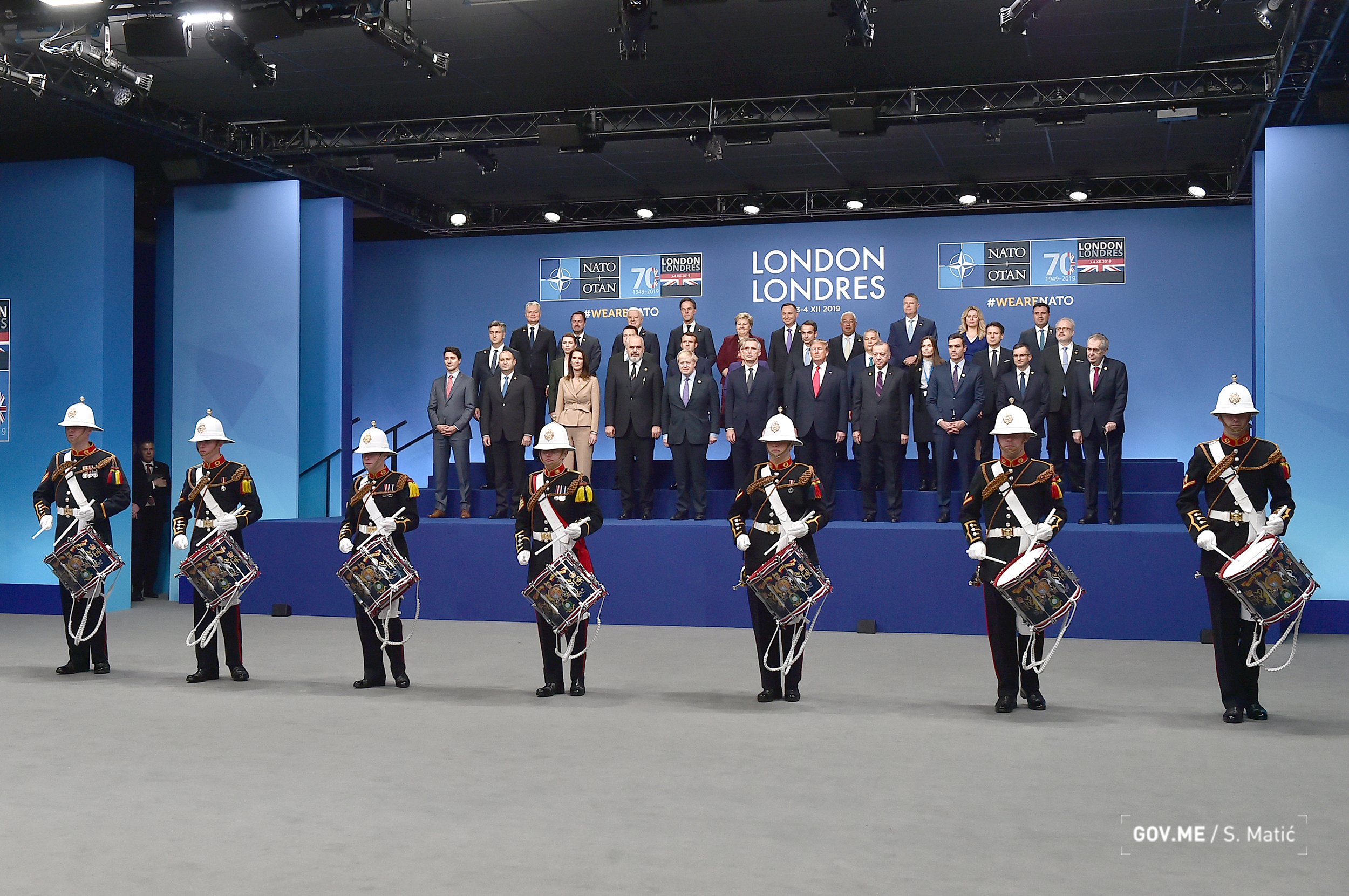 Montenegro is in a place where it can contribute to peace and stability, said the president of Montenegro's Government, Duško Marković, who is attending the NATO Summit in London.
The Prime Minister said that meeting leaders of ally countries was a great opportunity for Montenegro to confirm its NATO membership, which is crucial to its security.
Marković says that the Summit is a confirmation of the power of union and solidarity of its members.
"Decisions made at the Summit today encourage and improve NATO policies and its ability to counter threats. NATO's commitment when it comes to Western Balkans is clear. The attendance of North Macedonia proves it", says Montenegro Prime Minister.
Marković says this was a great opportunity for Montenegro to reiterate that it supports NATO and cherishes its values.
"NATO is important for the security of the region and our country. Cooperation between Montenegro and NATO is very comprehensive. This was a very successful Summit that conveyed messages of unity, power and solidarity", Marković pointed out.
The head of the Government confirmed that the messages conveyed by the French president, Emmanuel Macron, were also discussed at the Summit.
"We should work on strengthening NATO. Macron himself agreed", Marković pointed out.
China's progress was also one of the topics discussed at the Summit.
"China is a chance and a challenge for Montenegro and the Alliance as a whole. We should do our best to understand China as much as we can", said the Premier.
Marković said that Montenegro's interest was not only to become part of some alliance, but its main interest was to develop and improve living standard.
"NATO Member States create conditions for a better life. After Montenegro became a NATO member, it got a chance to develop its economy in a sustainable way and that's why our economy has been recording enormous growth", Marković stressed.
The Prime Minister said that the fact that North Macedonia "will become a NATO member next year" is very encouraging.
"This is important for the entire Western Balkans", Marković says./ibna