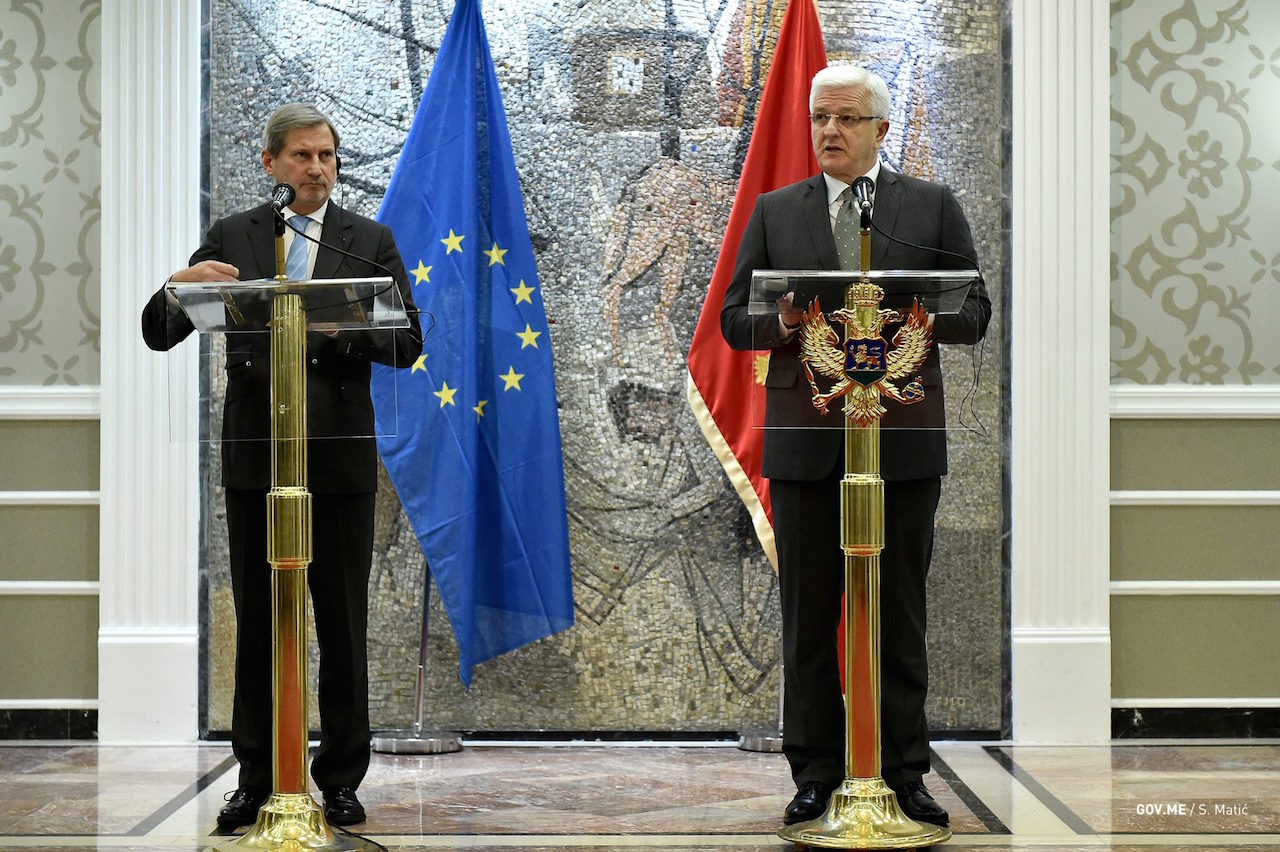 On Friday, March 9, the Montenegrin Prime Minister Duško Marković and the EU Commissioner for Neighbourhood Policy and Enlargement Negotiations Johannes Hahn met and talked about the bloc's Enlargement Strategy for the Western Balkans.
They both appeared satisfied with the maintenance of the regatta principle, (i.e. merit-based accession process, as explained on the official webpage of the government of Montenegro), underlining Podgorica's success to uphold its top position in the EU integration process.
"We are pleased that Commissioner Hahn is visiting Montenegro to present the Strategy for the Western Balkans. We thank Commissioner Hahn and High Representative Mogherini for the positive messages sent to Montenegro and the region while presenting the strategy. Montenegro has reasons to be satisfied with what has been stated in the strategy, as the country that has advanced the most in the negotiation process. It is a viable platform for enlargement both for the countries in the process and the EU. Merit-based process remains a valid principle, which is both realistic and fair," is what PM Marković told journalists, at the joint presser following his meeting with EU Commissioner Hahn.
The European official stated that Montenegro is a country that has made the most important progress adding how grateful he is to the country's PM for being a "reliable and constructive regional player".
"Montenegro's accession to the European Union is not only the country's strategic goal. It is also the EU's firm and unquestionable objective, which has been reaffirmed by our Western Balkan Strategy. I am looking forward to our special Summit in Sofia, where I hope the Strategy will be endorsed by heads of state. We have paved the path to the European Union. Now it is up to Montenegro to walk it," EU Commissioner Hahn said.
Last but not least, Montenegro's premier noted this: "I want to reiterate that Montenegro is already acting as a member in many aspects. We stand in solidarity with EU foreign and security policy, thus showing our commitment and acceptance of European values. We have established and maintained good neighbourly relations in the region without generating problems but dialogue. We are devoted to further reforms in all key areas. Yesterday, at the Cabinet session, we adopted reports on the implementation of Montenegro's EU Accession Programme for 2017 and reports on the implementation of measures from chapters 23 and 24, concluding that we have a high level of realisation – over 70%."…./IBNA
Photo: Government of Montenegro