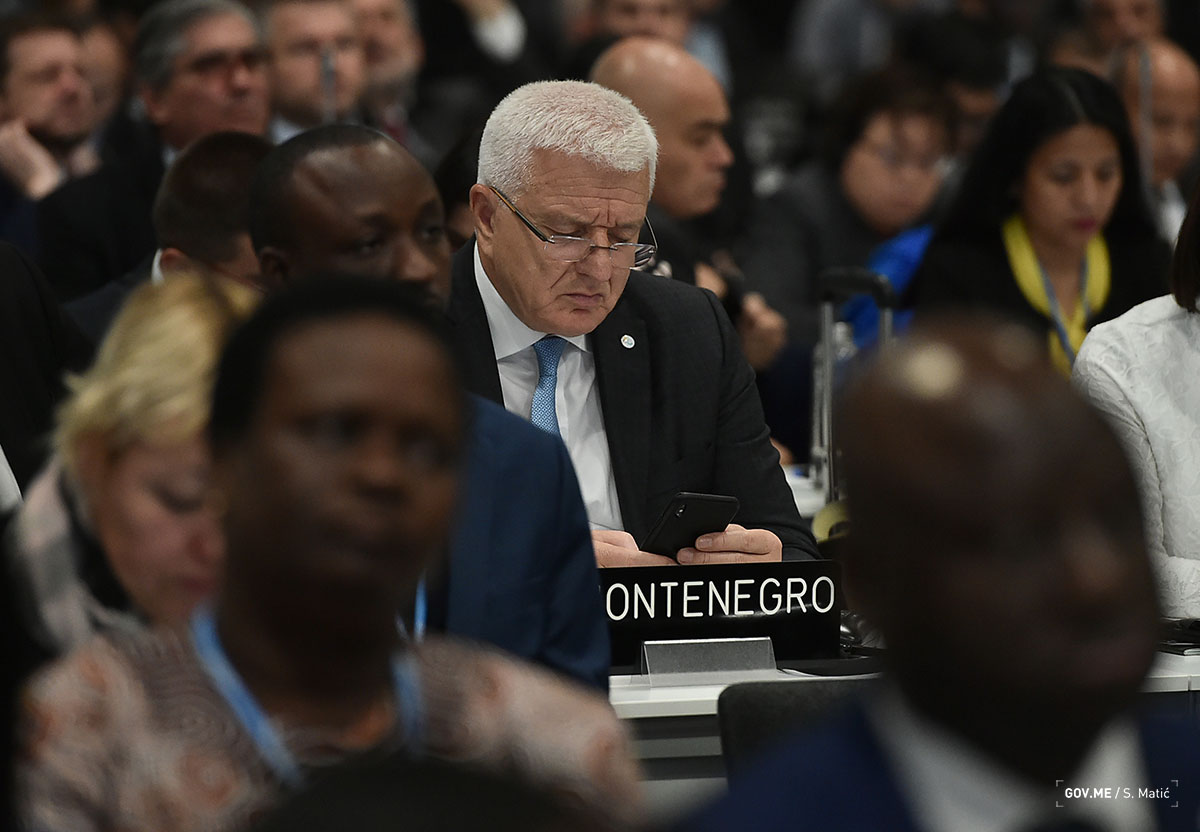 "Montenegro remains strongly committed to improving the environment, the quality of ecosystems, protecting plant and animal species, rational and adequate use of natural resources, and investing in clean energy sources. The only acceptable path for us is one based on sustainable development, with responsible and careful environmental and climate change impact," Montenegro PM, Duško Marković, announced today in Madrid at a meeting of leaders who gathered at the XXV Conference (COP25) of the United Nations Framework Convention on climate change (UNFCCC).
The Montenegrin prime minister said that the country he comes from, which is constitutionally designated as an ecological state, shares the commitment of the international community to seeking the best response to climate change.
"The Government, after extensive consultation, has recently adopted a bill on protection against the adverse effects of climate change. We did this because we sincerely believe that the fight for the environment is not only our international obligation, but also the interest of present and the generations to come," said the Prime Minister.
Marković said that Montenegro has long-term plans for development, based on the principles of low levels of greenhouse gas emissions, as well as the development of a climate resilient economy.
"Our share of global emissions is extremely low – only 0.009%. We have further defined the extremely ambitious goal of reducing them by at least 30% by 2030 (compared to the 1990 level), wanting to send a strong and clear message that we will do everything in our power. The Montenegrin economy has been experiencing dynamic growth for several years, with a projected investment of over EUR 1.7 billion in environmental protection. Primarily through capital development projects in the fields of energy, transport, tourism, industry and agriculture", Marković said at the COP25 Conference in Madrid.
At the conclusion of the conference, the Prime Minister told Montenegrin media that Montenegro, as a small country, showed not only its desire but also confirmed its readiness and concrete policies in the field of environmental protection and climate change.
"So there is no dilemma that by 2030 we will fulfil our obligations to reduce negative emissions", the Montenegro PM said, adding that the fact that Montenegro is the only country in Europe that has passed a law on the Protection against Climate Change and that is a good example of Montenegro's responsible attitude./ibna