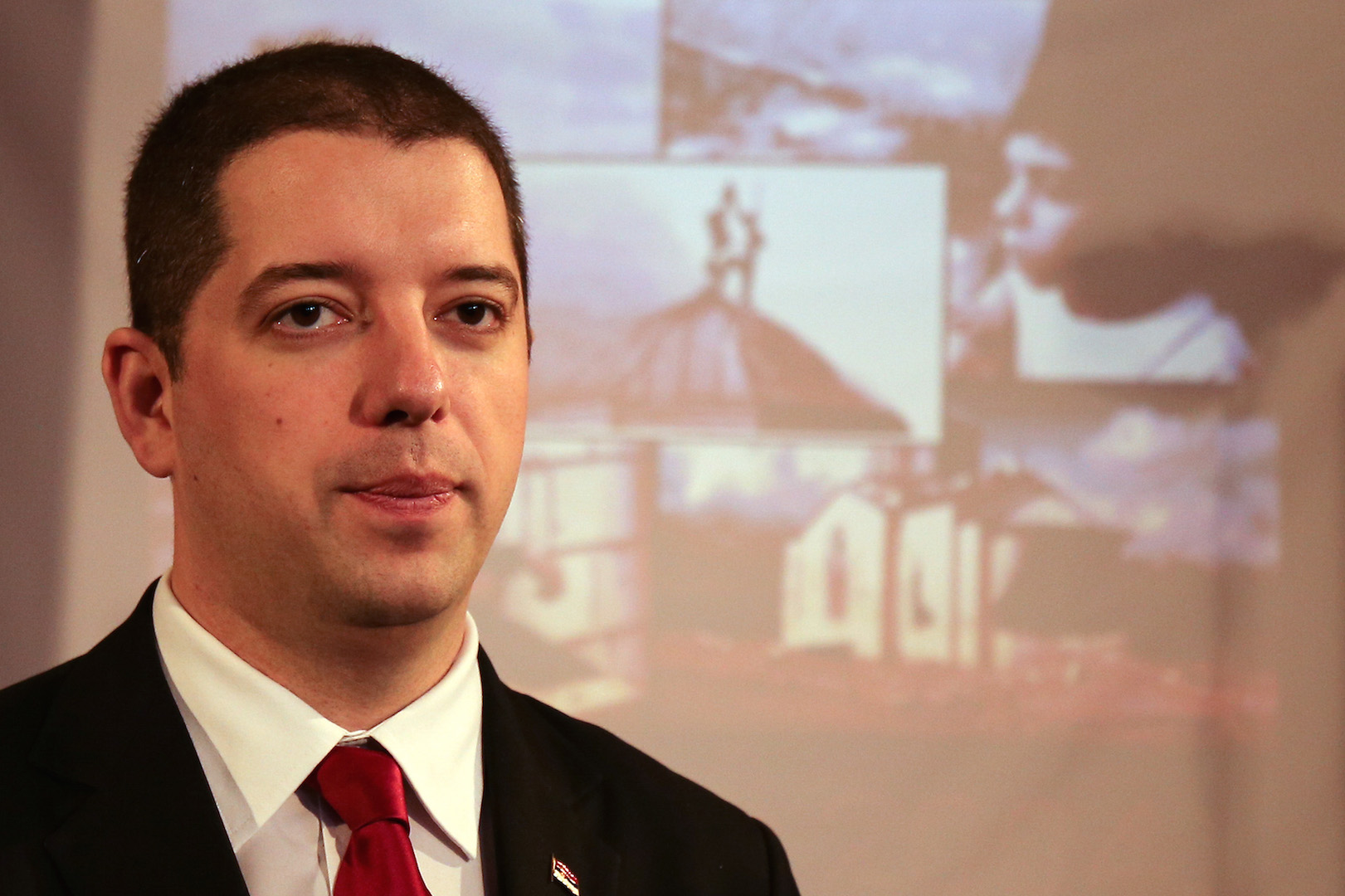 The head of the Serbian Government Office for Kosovo and Metohija Marko Djuric "replied" to a n earlier statement made by Kosovo Assembly President Kadri Veseli by saying: ""Let Kadri Veseli not rejoice because Kosovo and Metohija will never be a state, nor will Presevo, Medvedja, or Nis ever be a part of the so-called 'Republic of Kosovo'. But Pristina is and will remain a part of Serbia, and he will be a Serbian citizen."
Djuric announced that through a written statement of his, "quoted by Beta agency" as reported by B92.
For the first time according to Kosovo media, Veseli mentioned the "exchange of territory with Serbia" by saying that Pristina is "ready to take Presevo and Medvedja" but has nothing to give to Belgrade as its offer.
"I'd like nothing better than Presevo and Medvedja to join Kosovo. We will accept a bilateral agreement, if Serbia accepts it, but we have nothing to give. Opening up (the issue) of borders in the Balkans always means war, this is what I want to say, and I am being direct – there is no other possibility of changing the borders," Veseli noted.
Photo: Kosovo Assembly President Kadri Veseli
The continuation of Djuric's reply was: "Kadri Veseli, who is known to like making threats of war and territory grabs, should know it is not wise to make threats of violence, especially against someone stronger than yourself. The time of dialogue has come, where problems are not solved by insidious ambush attacks – something that he, as a former commander of the terrorist KLA ('Kosovo Liberation Army') finds difficult to understand – but there will be time, too, for facing reality."… / IBNA
Main Photo: Marko Djuric