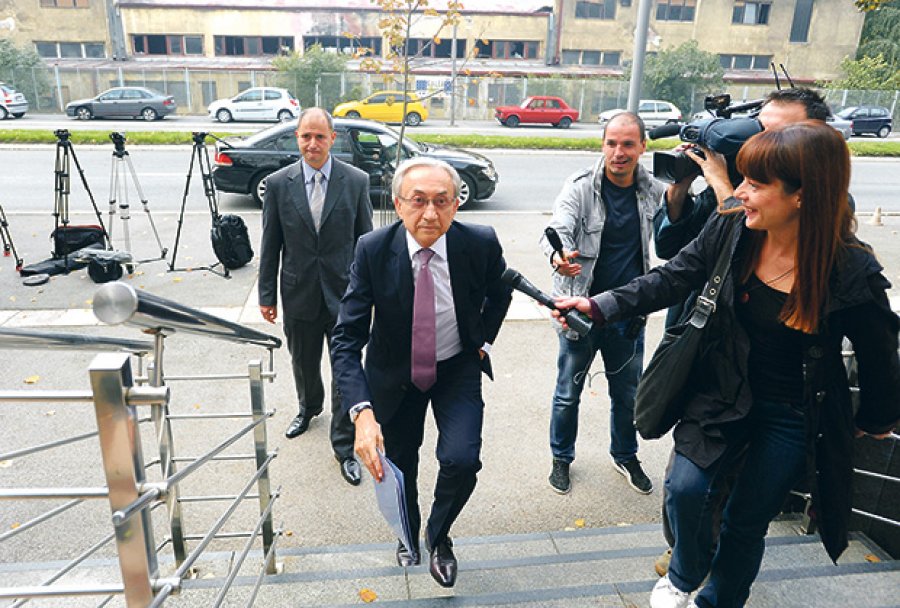 By Miloš Mitrović – Belgrade
Serbian top businessman Miroslav Misković rebuffed indictment against him at the second day of trial on Friday. Mišković, Delta holding owner and Forbs list millionaire, emphasized that he "have never blemished on state" and that he have been paying taxes regularly as well.
According to Mišković, indictment against him is not good for Serbia because country "cannot make any progress without domestic investors".
"This (indictment) is offense, offense, offense against Mišković who is the leading businessman in the region", Mišković said in an emotional testimony adding that business was his "love, life and hobby". Mišković stressed that the trial "is process against market economy and private entrepreneurship".
In  December 2012, Mišković was detained along with his son Marko and eight others in connection with the privatization of several public road maintenance companies in 2005 during which the suspects "gained illegal profit" of about €30 million. He was released from custody in July, after posting a €12 million bail.
"You are probably aware that the process against Mišković Miroslav is followed by the other Serbian businessmen… Because this what Miroslav Mišković did – and I did it one hundred times more – they are doing this every day", Mišković said. He insisted that the word "corruption" has not been mentioned in the indictment.
Trial against Mišković and his associates is the part of the resolving of 24 fraudulent privatization cases which European Union mentioned in its report on Serbia in 2012.
"My son (Marko Mišković) has been involved (in the process) because he was allegedly selling the stocks at high price. But he is dealing with movies and sports", Mišković said during his testimony. He pointed to "illogicality" of the indictment explaining that his associate Milo Đurašković, Nibens group CEO, "has invested more than € 60 million to privatize the (road maintenance) companies in order to extract € 25 million".
"I kept myself silent for 23 years, standing many offends. Miroslav Mišković has been introduced to Serbian public through tabloids and it (public) recognized me as a person who commits at least one criminal deed per day, as a person which steals, arrests people, launder money, maltreat workers…"
Judge Vladimir Vučinić said he "understands emotional condition of indicted".
Serbian deputy prime minister Aleksandar Vučić, the leading anticorruption figure, has gained his high popularity after Mišković has been arrested and put on trial. Mišković "cannot put the pressure on judiciary by engaging world famous defenders".  "It had been better if he had invested money in schools and kindergartens", Vučić told Beta news agency.
The trial will be continued in the end of December.