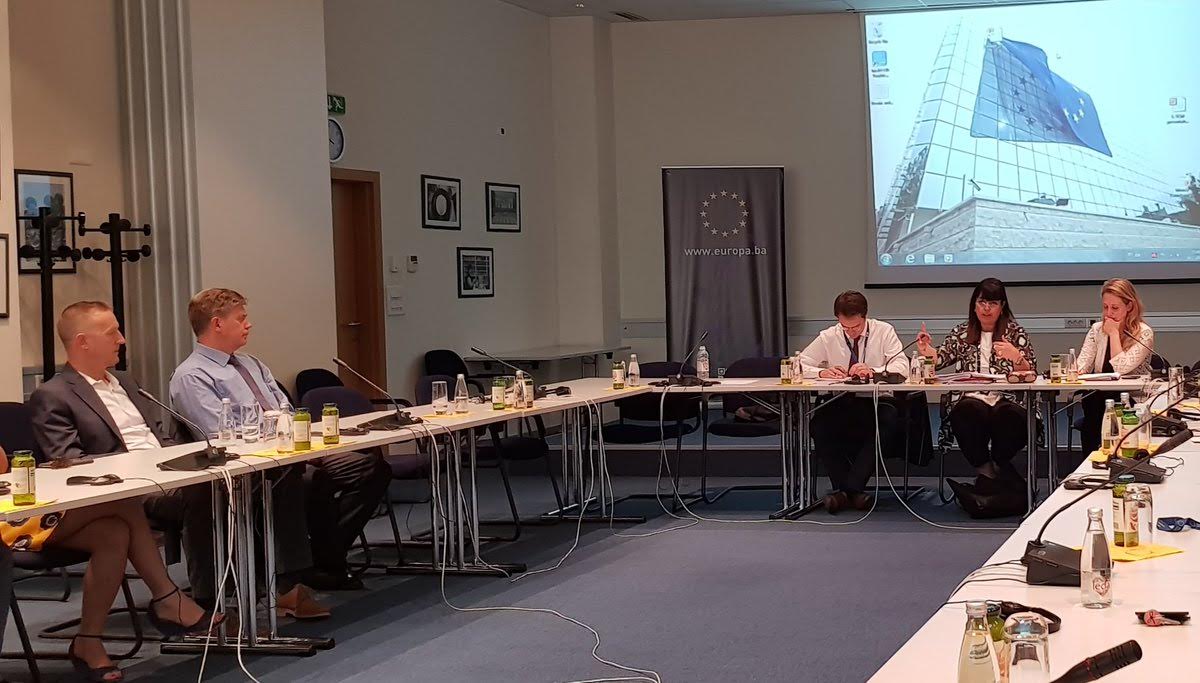 EEAS Principal Advisor on Gender and on the implementation of UNSCR 1325 on Women, Peace and Security (PAG), Ambassador Mara Marinaki, on Tuesday completed her two-day visit to Sarajevo, Bosnia and Herzegovina, in co-operation with the European Commission, DG NEAR.
During her visit to BiH she underlined that "women she met in BiH are vocal and talented, but still of untapped potential".
"I encourage all to become more sensitised to their plight", Marinaki stressed at the conference which held in Sarajevo.
This was the first visit in the context of the G7 initiative to advance the Women, Peace and Security (WPS) agenda. The EU, as a G7 member, has proposed a partnership with BiH-based authorities on joint political ownership, leadership and commitment. The partnership aims to mobilise technical and financial support to increase WPS capacity in partner countries. Further details of the partnership will be defined in view of the next G7 Foreign Ministers' meeting in September.
Ambassador Marinaki held talks with the Minister of Human Rights and Refugees, Semiha Borovac, the Director of the Gender Equality Agency, Samra Filipović-Hadžiabdić, and the director of the Gender Centre of Republika Srpska, Mirjana Lukač. She also held consultations with the Heads of Mission of the G7 countries, international organisations such as the UN Women and with women's civil society organisations.
Discussions also focused on the main EU gender/WPS priorities related to women's empowerment, including women's participation in politics as well as in law enforcement and security agencies; the social and economic empowerment of women; and the eradication of all forms of violence against them.
Ambassador Marinaki commented on the efforts and experience of the gender equality mechanisms of Bosnia and Herzegovina to implement UNSCR 1325, including innovative practices such as localised action plans and regional and international co-operation activities.
Ambassador Marinaki looks forward to the adoption of the new Action Plan on UNSCR 1325 WPS in BiH, in this regard.
The diplomat's first visit to Bosnia and Herzegovina was part of the effort to promote the EU gender/WPS priorities in the Western Balkans that also included visits to Kosovo and Albania prior to the one in Bosnia…. / IBNA