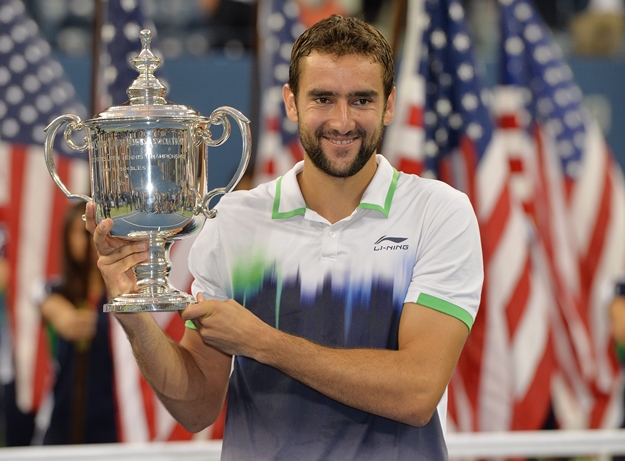 By Marija Avramovic – Zagreb
Croatian tennis player Marin Cilic beat Kei Nishikori 6:3, 6:3, 6:3 after an hour and 54 minutes giving Croatia a Grand Slam winnerafter 13 long years.
Cilic, who had missed the previous U.S. Open due to the unjust suspension, chose to join with his coach Goran Ivanisevic as only the second Croatian player with senior singles title at Grand Slam tournaments.
The title won at Flushing Meadows is the 12th in the career of the 25-year-old Croatian tennis player, but also by far the largest and most important so far.
In the last three matches of the tournament against Top 10 players Tomas Berdych, Roger Federer and Kei Nishikori, he did not lose a single set.
"My team have brought something special to me, especially Goran", Cilic said. "The most important thing he brought to me is joy in tennis, having fun. I think I have played the best tennis of my life. For all the other players who work hard, this is a sign that it is going to pay off".
He travelled without the support of a single journalist from his homeland, but had huge support from the stands.
His 300th career win on his sixth visit to New York earned him not only $3m but 2,000 ranking points to lift him seven places to No 9 in the world.