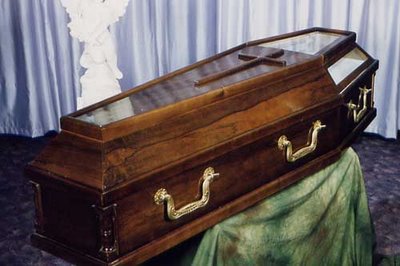 Review by Christos T. Panagopoulos
A Montenegrin mortuary service car got stopped by Croatian police that have found 83 kilograms of marijuana under the coffin.
The 26-year-old driver got stopped near the southern Croatian town of Vrgorac. The Montenegrin driver was heading towards Slovenia to pass the Schengen border and deliver the weed for the western European market.
The coffin was empty and the drugs were under it. The 26-year-old from the Narcis mortuary service in Niksic was really supposed to pick up a dead body in Slovenia and transport it in Montenegro.
Source: Croatia Times