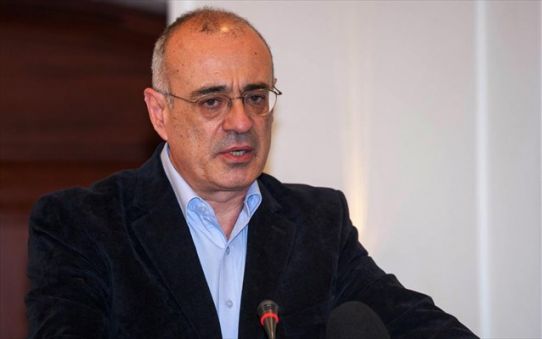 Athens, April 23, 2015/ Independent Balkan News Agency
By Spiros Sideris
There is a deficit of EUR 350-400 million, which should be covered by April 27 in order for the State to meet its needs, including salaries and pensions, assessed the Deputy Finance Minister Dimitris Mardas, speaking on the morning show of MEGA television.
"We have a deviation – EUR 350-400 million – in revenue so far, to meet the needs of the state – including wages and pensions – which can be covered by the end of the month and will be more than covered", he said and – sending a message to the Mayors – added: "We believe we will have no problems. However, we call on the mayors to revise their position at the last moment, but we have other resources".
Mardas stressed that the time limit for the withholding of the municipalities' surplus funds will be three months as it can be seen through the process, and as he said, after Tuesday's briefing, mayors do not need further clarifications on the matter. He argued, that in this case "political issues are mixed with practical ones" and that the government is not asking for anything excessive.
The deputy FinMin argued that there is no reason for the Act of Legislative Content to include a time limit of this process and stressed that if municipalities send their cash balances to the Bank of Greece, they will be able to get any time within a few days.
Asked about what would happen if a mayor refused to give the money, he replied that when someone breaks the law there are consequences, and noted that only the mayors can know the available cash of their municipalities, but will it will be checked whether they submitted their real surpluses.
Commenting on the publication of the newspaper "Kathimerini", on the instigation of the Bank of Greece to the pension funds to transfer their available cash deposits in the special account, Mardas stressed that the voluntary transfer of money is in force, but the government is not considering the transfer to be converted to mandatory.
The president of KEDE Giorgos Patoulis, speaking to MEGA television, had left open the possibility for common ground to be reached if it the municipalities knew the exact time they would have to make their funds available.