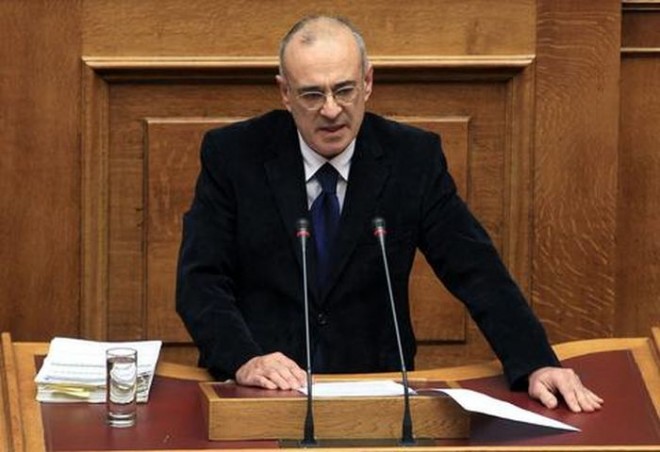 Athens, May 14, 2015/ Independent Balkan News Agency
By Spiros Sideris
For a "hole" in the revenue of the State, in the amount of EUR 452 mln, which was about to "burst" on February 24, found the new government, according to the deputy finance minister Dimitris Mardas, attributing to this reason the choice of the previous government to accelerate the procedure for the election of the President of the Republic in December and as it turned out, to national elections.
Speaking at the meeting of the Committee of the Report and the General Balance Sheet of the State Control and Execution of the State Budget (which informed the Coordinator of the Office of State budget in Parliament, Panagiotis Liargovas, for the quarterly report, drawn up for the period January-March 2015), Mardas said it was a "big mistake" to choose to conduct the presidential election last December.
After the deputy finance minister said that even before the elections he had recorded in one of his articles, his position that it was the wrong choice to conduct of the presidential election in December, he explained that when the current government took over, the cash flow in the State Treasury indicated that it there was going to be a "hole" in the state fund of EUR 452 million euro on February 24. As such, Mardas argues that when he saw (former Prime Minister) that this "hole" was a certainty, he could not have started the process of election of the President of the Republic in January, because then the election would be in February and there was a possibility to have the election without being able to pay wages and pensions.
"So he was forced to carry the election in December and ofcourse that was the worst period, because this month is the liveliest time for the state revenue. This should by all means have been avoided. I think it was quite a big mistake", said the deputy minister, adding that "now at least, it can be justified with the numbers that we have".
The assessment of Deputy Finance Minister Dimitris Mardas that the previous government chose to rush the presidential election for December – and hence national election – due to the EUR 452 million "hole" in the state revenue,  provoked the reaction of former deputy minister Christos Staikouras.
"Whose choice was the election is common knowledge. The people also know who was promising and who was telling people not to pay, "replied Christos Staikouras, who stressed that "indeed the balance would be negative at the end of February. That is why the previous government wanted to close the deal within two months, to flow into state coffers part or all of the installment to meet these immediate pressing needs".