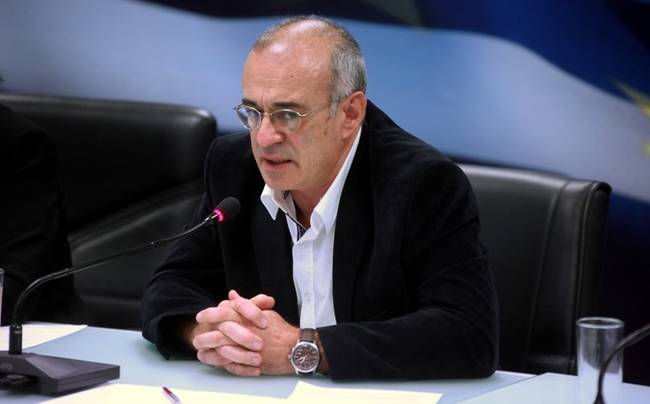 Athens, May 27, 2015/ Independent Balkan News Agency
By Spiros Sideris
Deputy Finance Minister, Dimitris Mardas, with a decision Tuesday called for the urgent transfer of the remaining total of 1,193 bank accounts of the Public agencies to the central bank account of the State until June 5, the date of payment of the instalment to the IMF.
Mardas' decision is marked "Extremely Urgent to be Implemented" is titled: "Transfer of account balances of the Greek State No. 200 and the closing of accounts kept by the Central Administration in commercial banks."
The decision states that it was decided "the transfer of any credit balances, accounts of central government held in commercial banks account, to the account which is kept at the Bank of Greece. "It is a common account to which have been transferred the assets of the public sector bodies and local government.
The transfer of balances and closing of accounts is to be completed until June 5.
This decision relates to 1,039 accounts held at the Bank of Piraeus, 119 in the National Bank, 28 at Alpha Bank and 7 in Eurobank.
In a clarifying statement, Mardas states that "it refers to bank accounts that in 15/03/2015 have a balance from 0.00 to 99.99 euros and annual average cash balance of the year 2014 equal to or less than 99.99 euros. That is, dormant accounts that in total of 1039 agencies do not exceed 1 million euros.
In addition, as indicated in the decision, it concerns bank accounts with a last date of usage until 31/12/2009. Finally, similar decisions have been adopted in the past, in previous years, for about 2,000 other government agencies.