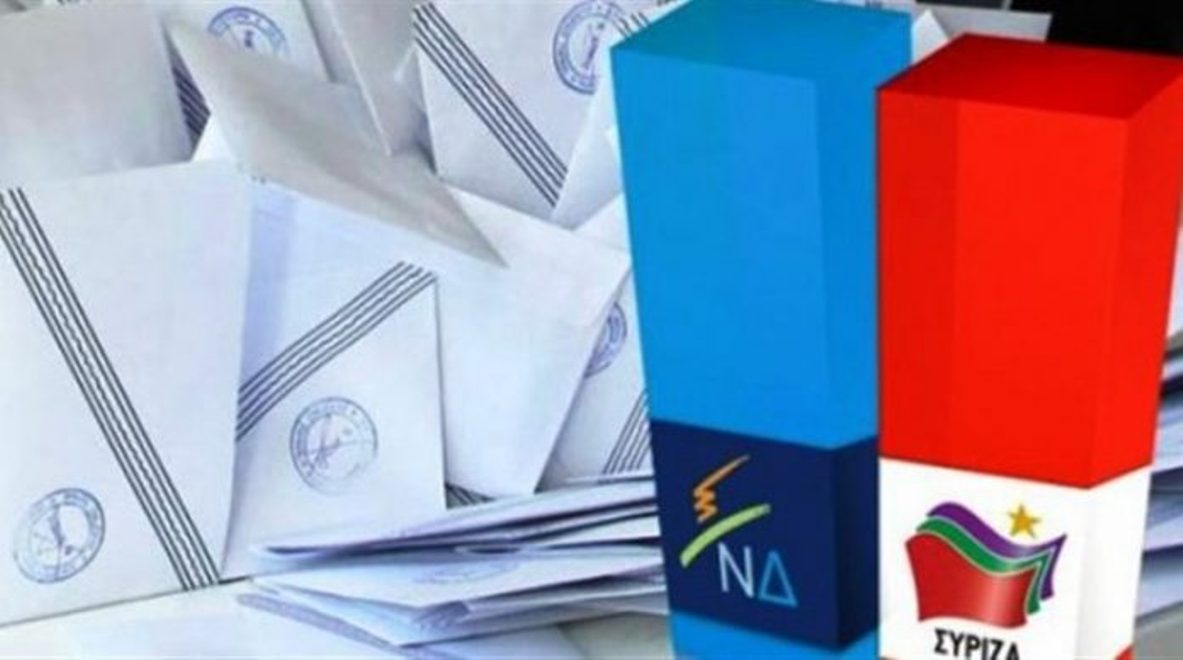 An opinion poll conducted by Marc for Greek newspaper, Proto Thema on Sunday, put New Democracy on 32.3 percent with Syriza on 15.7 percent. The poll shows that New Democracy is close to forming a standalone government in a House that consists of six parties.
The Communist Party (KKE) and Golden Dawn are tied on 7.1 percent with the Democratic Alliance (PASOK-DIMAR) following on 5.8 percent and the Union of Centrists on 3 percent.
To Potami and ANEL are on 2.4 percent and 2.3 percent respectively, with the threshold for entry to the House being at 3 percent. Radical left-wing parties, Plefsi Eleftherias, led by Zoe Constantopoulou, and Laiki Enotita, led by Panagiotis Lafazanis, stand on 1.3 percent and 1.6 percent respectively. The undecided come in at 14.5 percent.
Marc notes that New Democracy would have 164 seats with Syriza on 55, the KKE on 25, Golden Dawn on 25, Democratic Alliance on 20 and Union of Centrists on 11.
According to the opinion poll, the vast majority of respondents – including those who voted for Syriza in the previous election – believe the agreement struck with creditors is "bad" (80 percent) and the so-called countermeasures to be implemented "insignificant" (74 percent).
The majority (8 in 10 Greeks) also expects the economy to take a turn for the worse.
Kyriacos Mitsotakis is considered more suitable that Alexis Tsipras to lead the country with 35.6 percent over 19.5 percent. However, 44.9 percent of respondents said neither would be suited for the role of Prime Minister.
According to analysts, Alexis Tsipras and the ruling Syriza party are counting on an upturn in the economy in order to gain popularity in opinion polls. The PM has ruled out the possibility of calling an early election and has vowed to go to the polls in 2019. By then, the Syriza-ANEL coalition hopes to have seen the county exit the bailout program, re-access international bond markets and achieve sustainable growth.
An agreement to wrap up the latest bailout program review at the next Eurogroup meeting on 15 June is seen as the first step towards economic recovery, providing that it would be accompanied by a deal to provide debt relief to the country.
As things stand, the government is considered certain to switch its focus to securing inclusion in the ECB's quantitative easing program (QE), instead of vying for a comprehensive agreement that would outline debt relief measures.
The change of strategy is attributed to the ongoing disagreement over how to deal with the Greek debt issue between the IMF and Berlin. As German newspaper Sueddeutsche Zeitung revealed over the weekend, an internal document of the Eurogroup shows that although Greece was praised for its reform efforts, disagreement among its lenders prevailed./IBNA