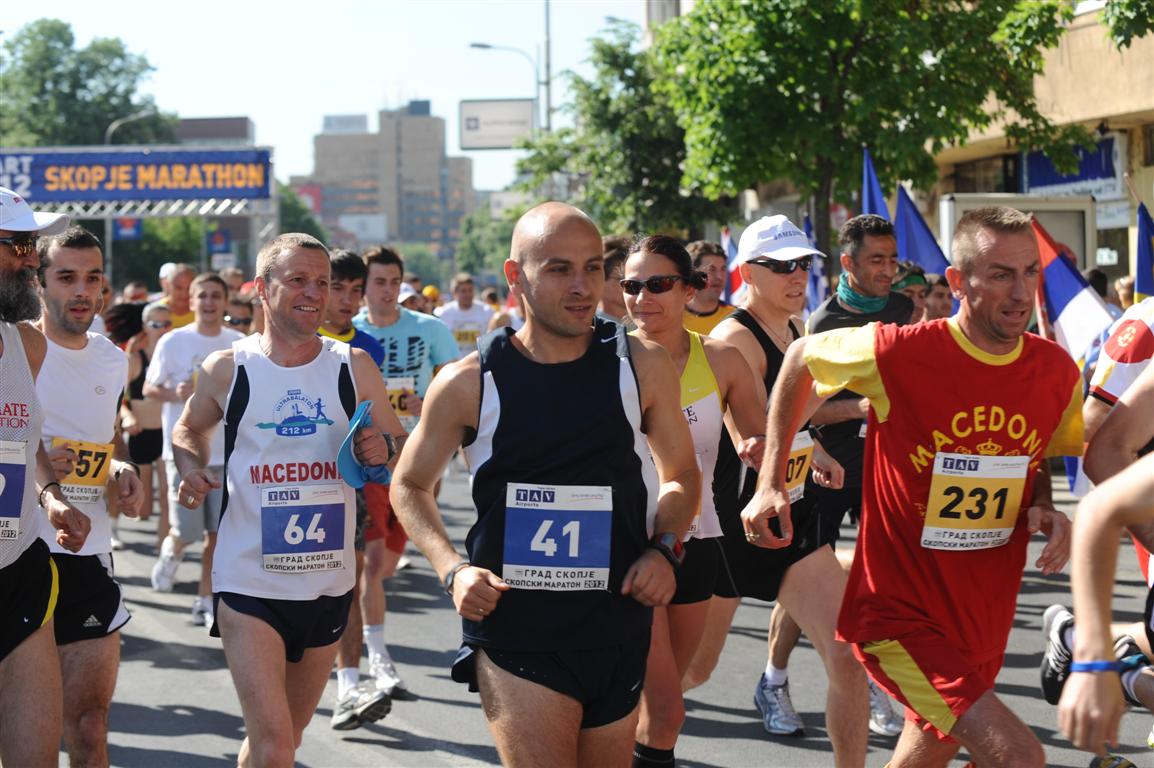 April 19, 2013, Skopje
By Naser Pajaziti
A marathon will be held today in Skopje to pay tribute to the victims of the Boston marathon, which took place at the start of the week.
The marathon will kick off in the evening from "Zhabar" Café at Central Skopje and will finish near the bridge at the vicinity of "Aleksandar Palace".
The organizer of the marathon called "Let's run together" has called upon all professional and voluntary athletes to participate in the marathon, which will be held alongside Vardar river, in order to pay tribute to the victims that lost their lives in the marathon taken place a few days ago in Boston, USA.
"This marathon is at the same time an appeal to responsible institutions to take respective measures in order to guarantee the safety of sport activities and to prevent tragedies of this nature", said representatives of the "Let's run together" marathon. /ibna/