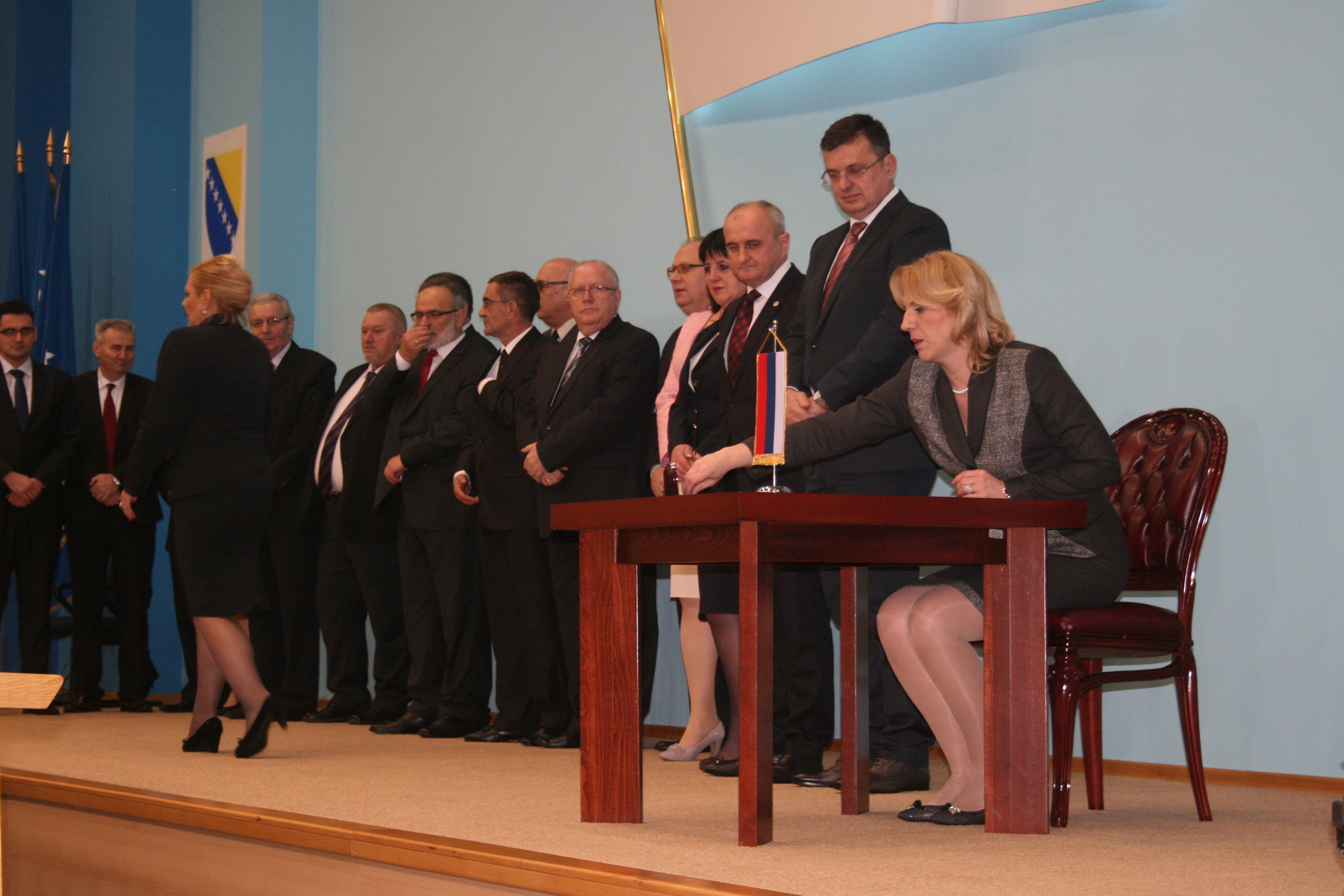 Banja Luka, December 18, 2014/ Independent Balkan News Agency
By Mladen Dragojlovic
After a 14-hour long session the MPs of the National Assembly of Republic of Srpska elected a new RS Government, which the opposition has already named as a "Government of bad continuity".
The session begun on Wednesday morning and was concluded on Thursday, one hour after midnight. For the new Government voted 44 MPs, 37 voted against and two of them were absent. Now it is obvious that the Bosniak coalition "Domovina" (Fatherland) will not support the ruling coalition in the National Assembly and that the opposition can count on their vote in the future.
Zeljka Cvijanovic will be the new Prime Minister, a woman who led the Government in the last 21 months, since ex PM Aleksandar Dzombic resigned. During this change, in March 2013, several ministers were removed because, as it was announced at that time, "they didn't fulfill their obligations and didn't show ambition to solve the problems in their departments". Surprisingly, some of them, as Predrag Gluhakovic and Anton Kasipovic, find the place in Cvijanovic newly formed Cabinet, with the difference that they will not be ministers in the same departments as before.
Kasipovic, in a recent interview, said that he didn't plan to return to politics, since his winery near Banja Luka goes very well. Just a few weeks after that statement, he took the position of RS Minister of justice.
During the marathon session, opposition MPs in National Assembly criticised Cvijanovic government plan, because as most of them said, it does not bring fresh ideas for the next four years in economy, education, opening of new working places, tax policy, fight against corruption and other areas important for citizens and improvement of their daily life. But, the opposition praised the measures related to population policy, especially in the field of finance, attempting an in vitro fertilisation for all couples who cannot have children naturally.
In her first press conference after re-election, Cvijanovic said that that it is significant that RS is the first in BiH to form a government after the October elections.
"We should be pleased with the fact that Srpska is showing its full capacity. We are the first ones in BiH to constitute form a government, which is very important. In a few days, the Parliament will discuss the budget and economic policy for next year. The government plan clearly defines the measures and objectives we will implement in 2015. Priorities will be to lessen the burden on the economy and create new jobs", said Cvijanovic.
She emphasized that the public administration must be efficient and that the government will not abandon the strategically important projects and work towards the improvement of the standard of living of all categories of the population.